What is the first browser used?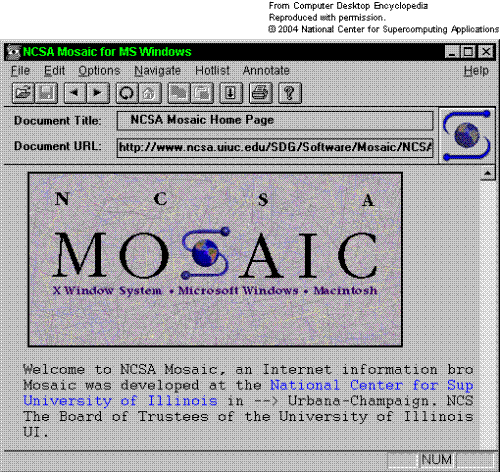 India
May 7, 2009 5:30am CST
So far I had in my mind that Internet Explorer is the first browser used in the net. Occasionally I searched for the browser history and I found lot of browsers were used in the past and Internet Explorer is the recently developed browser only that too after the Mozilla fire fox.Have you ever used the old browsers and how was the browsing experience? Please refer if you want to know the history of such browsers here: http://www.livinginternet.com/w/wi_browse.htm.
3 responses

• India
7 May 09
The first browser i used is Internet Explorer but after 2-3 months i addicted to use mozilla firefox and its about 5 years iam using and browsing only mozilla firefox. Internet explorer is slow and have many problems but mozilla firefox is fast,secure and safety.Frankly saying i update everytime my browser when ever updates are available

•
7 May 09
There are site statistics for January 2009 on who is using what browser on this page here:- http://www.bukisa.com/articles/38786_real-web-site-statistics-web-browsers-who-uses-which-browser You will see that Internet Explorer has 66% of the market and 25.5% of visitors used Firefox. Also interesting to see is that one visitor still uses IE v2.0!! That must be one old computer!!

• India
7 May 09
I went through the link and found the statistics are very informative and we are able to analyze the usage of the browsers as the study is latest one(Just taken two months back).Thanks for the informative response and I have book marked that page for some reference in future.

•
16 May 09
The first browser I ever used, as with most people I guess, was Internet Explorer, although I did often dally with Netscape Navigator. I've tried others including Opera, and Safari when using my wife's Mac. I currently use Firefox, although I'm just about to start using one based on the LCARS interface from STAR TREK, which looks absolutely fantastic.

• India
7 May 09
Today there is huge list of the browsers but in early times i think the first browser was the netscape as from some of my ideas before that browser some browsetrs where like working with commands which was very difficult to work on and only suited for the masters of computers

• India
7 May 09
Yes.I red today about the browser which was working with commands and it is sure, we can not work if that is available now.We are looking for the easiest way in every thing we are involving.Thanks for your response