Show off your dog!!=)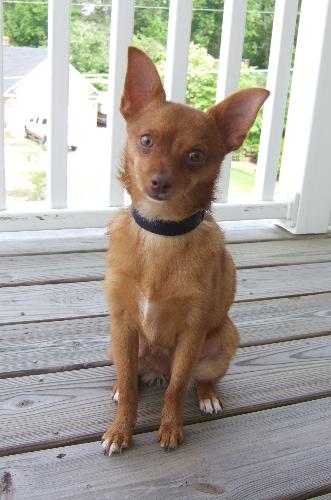 United States
3 responses

• United States
12 May 09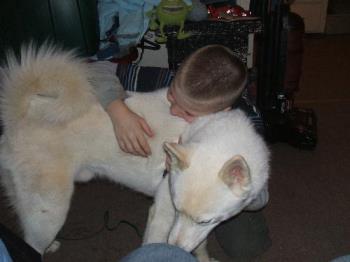 I have many pics of frost on my profile page and I just got volcano so I'm working on getting pics of her. LOL!

• United States
10 May 09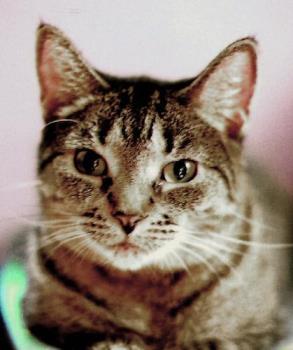 I think Tinka Girl is a darling. What kind of dog is she? Well, I don't have dogs but two kitties...my all black Pyewacket who is pictured in my avatar, and Kissy, a tiger-striped cat...Pyewacket is the MAIN honcho at my apartment...the boss and attention grabber. so hope you don't mind my sharing my two kitties with you instead...would LOVE to have a dog...I have a thing for huskies since they remind me so much of wolves which I think are beautiful Here's a picture of Kissy

• United States
10 May 09
Your kitties are beautiful! I love cats, but I am allergic to them =( I rescued a kitten a few months back. I wanted to keep her soooo bad, but the allergies were too much! And I really didn't want to pop pills in order to keep her. So I found a great home for her. =) Tinka Girl is what they are calling now a PomChi(Pomeranian/Chihuahua mix). This lady who had no business breeding dogs, was selling her at a flea market. Ugh, well that is a long story... but long story short, I am so happy that she is with me now and not that lady!! Thanks for your response!! =D

• United States
10 May 09
It's a real sad business about unscrupulous dog breeders and don't get me started about the whole puppy mill thing. But glad to hear that Tinka Girl has a good home with you...just hope her brothers/sisters got good homes as well.

• United States
11 May 09
The sibblings, I found good homes for. I offered my help in finding a home for them after she said she was going to take them to a shelter. I took pics and put them on craiglist for her. Had to screen a few people before I found the right owners. Grr she made me so mad!!! But I kept my cool just for the pups. Thanks again pyewacket =)

• India
9 May 09
hi i love my pug. he is so cute. i love his little tail. :-B how shall i show his photo here. we can't paste links. you can find his photo in my recent discussions.