What would you do if recovery of economics were in your hands?

May 12, 2009 3:46am CST
As everybody knows economic situation is not as good as we wanted. But if you could do somthing to make it better what would it be? For example in my country government is increasing taxes every month, fire people from public sector, decrease salary for police, hospital, school and others public workers. They do everything to patch up the hole in their budget. Also they have decreased allowance to unemployed people. They do everything, except helping people to survive in these hard times.
1 response

• Philippines
12 May 09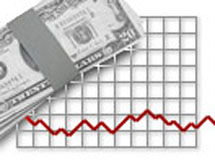 THat is very complicated question. first and foremost am not the president. nor any political person, not even an account if your talking about sheets and balances.

, It's sad that many people are loosing their jobs because of Companies who likes to stay alive and keep big bucks at the same time. I believe we should focus more on Campaign to support those companies who are dying by providing them with a stimulus fund and projects that would help employ people with their new Jobs. and encourage more investments on other products or services that less cost and provide quality to the customers.

.Easy to say than done, isn't it??