Gift Ideas

United States
November 11, 2006 6:11pm CST
Does anyone else have a gift business? I have an online store called Lucys Bazaar and just got it up and running. Already got 4 customers in less than a week. Over 300 items on it so far and more to be added. Check it out and let me know what you think. www.lucysbazaar.com
3 responses

• United States
12 Nov 06
Hey, I hope things go well for you! Congratulations! I tried to do SMC once, but I found out it was far too saturated to make any money at it. Ebay is full of their items and you can find them at tourist places and gas stops, etc. So it was a no go for me, but I hope you do well!

• United States
18 Nov 06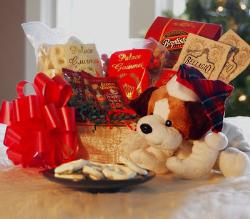 I have an online gift store too... www.cajuncountrygifts.com/go.cgi?shop=6102 or check me out on myspace www.myspace.com/atreat4u Hope everyone will go check it out... there are a variety of gifts for every occassion and myspace users feel free to add me;)

• United States
12 Nov 06
i wll let u know abot it..by time look at it.............. http://www.kazook.net /?r= 1638 search fr it here....here u will find everything...n moreover fr ur search they will pay u tooo...