How does being a parent make you feel??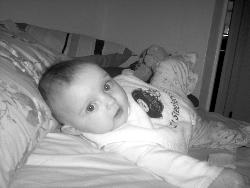 United States
November 11, 2006 7:38pm CST
This is more for newer parents (less than 1 year) How has the baby changed your life?? Wow, for me, I was a big partier before and I had never really wanted kids for a while but then I had stephanie and it's like, I didn't know I could love someone so much. Knowing that she needs me and to see her smile and laugh when she sees me. We were looking at some old pictures of her with my late grandfather and she was a month old. I miss that already. They do grow up so fast so I am really trying to savor these times when she is little and being there for her milestones. It's a really fulfilling job. very stressful but I wouldn't have it any other way!
1 response

• United States
12 Nov 06
well my son is over a year ( 15 months) but i still wanted to answer the question =) i had my son when i was 19 and dont know how i ever lived without him before then. i am so thankful to have him in my life, he changed my life completely and seemed to bring everyone in my family closer together. i am no preggo with my 2nd child and couldnt be anymore happier. i am very excited !