Are You a fan of Eurovision song contest.....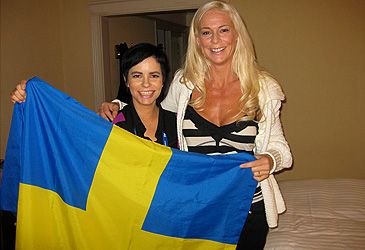 Sweden
May 16, 2009 5:29am CST
I am a big fan of Eurovision song contest, so tonight it is time for the big finale. I usully listen to the contributions before, but missed both the semifinale since I had no time to watch it...fulltime worker in different shifts as I am...however, it will be a big surprise to hear all the contrubuitions this year. I have seen lots of articles in the news about this years contests in Moscow. So are you a fan of Eurovision song contest and which country will win this year? I do not think it will be Sweden, We had another song that I thought would have had a better chance in winning this year. I have no idea since I have not heard all of them. And the news tells me about the favorites as Norway...but can not say, have not heard it...it does not matter, it is a god show for us to enjoy..who the winner is...well only God knows... I heard a cow worker yesterday saying that she like this years song, however she do not want her to win, we do not have the money to put up this contst in times like we are with a rocking financial crises all over the world...I on the other hand think it is what we all need in times like this...some god entertainment the keeps us together with the same issues to deal with in the normal weekdays... How do you feel about that? Should we pay for having some god hours and forget about the bad things in general days.?
No responses