are you virgin???

India
November 11, 2006 7:58pm CST
i lost my virginity when i was 19,she was my second girl friend and i cant forget that day as it was very special!!!
9 responses

• United States
12 Nov 06
no im not i lost it when i was 15 and i regret it

• India
12 Nov 06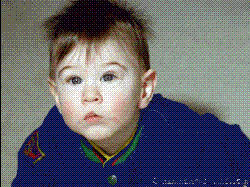 why are you regretting for that, its natural , dont feel like that ,comeon grow up, tell me are you a male or a female?


• United States
19 Dec 06
angel_jean, more power to you! I grew up wanting to save myself, but got myself in a relationship with someone who pushed and pushed until I gave in (after all, I "loved" him). After that things went downhill, since I had destroyed my self-worth anyway. It culminated when I got pregnant at 22, before marriage. Telling my parents is the most painful thing I have ever experienced. Fortunately, it worked out okay for me, since my daughter's father and I WERE actually in a mature, loving, committed relationship. That is the one blessing--that it was him and not someone else.

• Hyderabad, India
12 Nov 06
i have not lost virginity , i m waiting for a chance