Cancer in the Family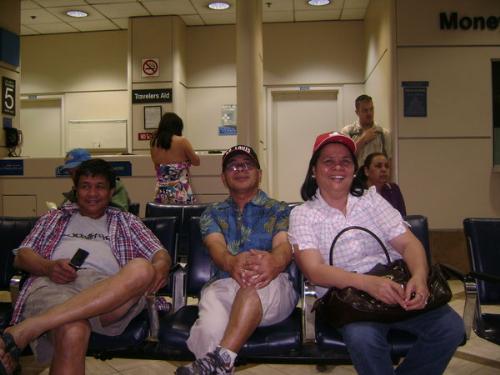 Philippines
May 16, 2009 9:05pm CST
Just last week, I learned that my uncle has prostate cancer. His biopsy report indicated that he is on the gleason level 10 - the aggressive cancer cells. My mother, my uncle's sister, has been crying. My mother called my aunt (their eldest sister) just to tell her how helpless she is feeling. Right now, I feel out of touch or maybe I am in a denial phase. Cancer has been in the family. I grew up learning that my grandfather died of cancer of the liver. Now that my family is aging, we're on the phase of reliving what has been a family's turmoil decades ago. I am hopeful that my uncle will survive cancer. I have faith that this is just a matter of test on our relationship as a family. If you know of someone who has experienced prostate cancer, please do share some details on how they are fighting this.
2 responses

• India
18 May 09
i am sorry to hear about your uncle. please do not loose faith. i am sure he will come out of this illness very soon. i just lost my uncle to bone cancer yesterday and i can understand how you feel. i have read somewhere that pomegranate juice does wonders in warding off prostrate cancer. some enzyme in it helps a lot, it seems. why don't you do a bit of research on the subject? perhaps it may help.

• Philippines
17 May 09
I experienced this in my family my mom its almost 10 years she suffered of gall bladder cancer. I pity too much on my mom when I can see the pain in her eyes and reaction in her cancer. I can cried for the pain she suffered much and I hide it from her.And always praying to God hopefully she will be ok. But sad to note she was did for how many months from her pain.I know only the creator knows when he will be healed . Just pray to Him always for great recovery, I know from Him that there is miracle.