How and why LOVE incarnate in poeple?

Nepal
May 18, 2009 7:14am CST
How LOVE incarnate in people? I think love is creation and imagination only. It's not by birth, it's by earth and in living beings only. To centralize the principle and concept of people and let not to divert them in different directions, to eliminate the fight, war, envy, ego ; LOVE is only and one of the unbeatable system in this earth. We hear LOVE is BLIND, but I say LOVE makes people BLIND. Greed enters from eye, sight and heats the heart. So when LOVE makes people blind it also plays a great role for erasing greed, envy and revenge. LOVE never can be settled with these matters, and where we see such matters, then be sure there is no LOVE may be somehow compromising only. I want to say LOVE itself is pure from the state of manufacturing but many impurities, and mean particles mixes by reaching to the another end. That is why the LOVE we imagine, expect and create is neither we get from others not could distribute it to others in it's own extent. In one sentence, whatever we see, get and try to give to others calling "LOVE" is also ofcourse somehow meaningful. Why LOVE incarnate in people? Everyone wish to spend a happy life with less effort and a lot fun everytime. That's why whenever people see alternative gender and get in contact, if some circumstances met and they see their life secured and could be spent in imagined way, then they make LOVE to incarnate in them. It was a time, LOVE to incarnate, but these days LOVE is made to incarnate instead. So in one sentence, LOVE incarnate in people, somehow is meaningful. AB_Singh
1 response

• Philippines
18 May 09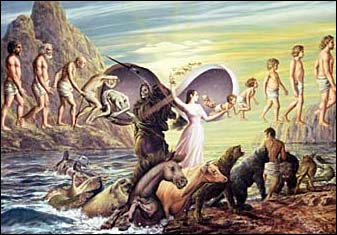 THat simply means it's a revival of one's old feelings to each other with a lot of dedication and work. but for me, Love incarnates people because they feel something different, at the moment they felt it,

it's like being some place warm,cool and fresh in your heart. with the thought of everything that is clear, then that's when people assume in their feelings that it's love. some people even reincarnate if they deeply love each other, they can do it again in the next life.


• Nepal
25 May 09
You might be true in some contents but here I have explained as a common affair, these days, that happens. not for some people who are ready for love, which we rarely find and what we find might to be true at all. Have you ever have been in love. If you don't have yet, then it's ok, for your say, coz people not in love ofcourse appraise it. So I suggest you to fall in love. If you are in love then you might not have face the situation where love shows it's real image and purpose, so keep patient and wait till time comes. wish you all the best all the ways. AB_Singh