Best Driver

United States
May 19, 2009 11:03pm CST
Mylotters, which one in general is a better driver - man or woman? Please tell us why you think so, you can relate one of your personal experience as passenger in your explanation if you like. A short funny video clip about driver

http://www.ziddu.com/download/4820357/female_driver.wmv.html
4 responses

• India
26 Jun 09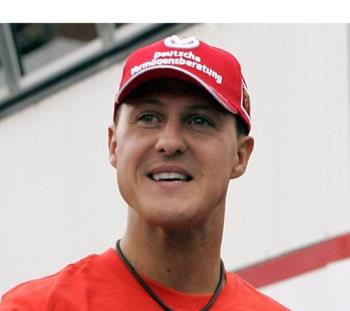 I feel men are the better drivers and Michael Schumacher is the best driver of all times. Since his exit from the F1 there has been no interest in viewing an F1 race. Schumy we miss you.

• United States
26 Jun 09
He has to be a professional race car driver, am i right? For me, the best driver is not only superb in controlling his car on race track, but also in daily street driving, no doubt some men are good drivers in racing, but if they don't follow traffic rule, and show courtesy in normal street driving, then they don't fit in my category of best driver.

Thank you for your response n cheer!


• India
27 Jun 09
Thats right. I agree that a good driver is one who drives safely. These days theres lot of traffic especially the place where I live in Bangalore. You spend about 1 to 2 hours of your day in traffic. People tend to lose some patiance while driving, but they are not the only to blame. What do you say?

• United States
27 Jun 09
yes, friend. Road rage is common nowadays, drivers are getting impatient and irritated easily on our street every day. I think there are a few factors contributed to these types of behavior and temper boiling over among drivers so often now, it is kind of complicated to talk about all of these here in mylot.

Thank for your answer to my question.



• United States
2 Jun 09
Hmmm I can only speak for myself on this one. For I drive with the aggression of a man which translates as superb control ! :) And if I am lost instead of going round and round I stop and ask for directions before I get too lost and too angry that anyone behind me wishes I was off the road. Women also tend to "let people" in when needed. Men seem to be the ones that try to push their way a lane at the last minute. Ha I also think that alot of this all applies to what state people are in ;) certain states need some more driving school classes for their drivers...........

• United States
2 Jun 09
I think you are saying woman is a better driver on the street in general based on yourself as an example, like not cutting lane, ask for direction while at lost instead of driving around.. Yes, different states has own test driving standard.

Thank for the response. my friend.



• United States
28 Jun 09

That is right, either gender can be best driver on the street. It is just a general individual observation daily each one of us has toward driver. So there is no definitive answer to this discussion, but based on personal encounter daily as a road user either as driver or pedestrian. To be a best driver on race track, a person need skill n experience, but on street, several other factors are at play here in order to be a best driver. Cheer!

Thank for your response, my friend.


• United States
23 May 09
Hmm. I guess it depends on the idividual driving. Some women are good drivers, some men are good drivers. This also applies for bad drivers. It's all in the attitude. But, from my experience, girls tend to be more careless and up-tight when driving. They tend to get too emotional and take everything personally.

• United States
24 May 09
Yes, you are right, there are lousy driver in both sexes, no doubt about that. But i just want to hear the opinion of mylotter individual experience while as a observer on the street or passenger , or driver of another vehicle, there is no definite answer to it.

Based on my personal experience,in general i found that woman usually is a better driver after several years of driving experiences, she tend to be more careful and obey the street rule n traffic law after the skill improved, while man is the other way around, he is better during the early stage of learning curve, but after that, he's more likely become a lousy driver with carefree attitude and regard less to traffic law n other road users.