Do you print free coloring book pages from the Internet?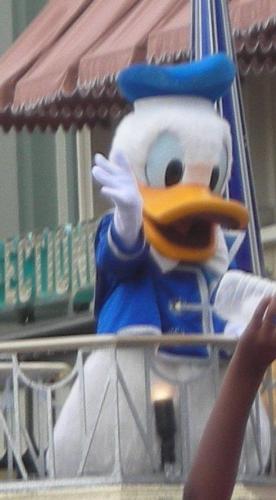 United States
May 21, 2009 4:08pm CST
I love free coloring pages! I use them to entertain the kids I babysit and give them to my friends for their children to color. Sometimes I even color a few...lol. I think it's better to be able to print your own pages at home. You can use any type of paper you like. If you use a good sturdy paper, you can even use paint to color the pictures instead of crayons. Do you like to print coloring pages from the Internet or would you rather buy the coloring book from the store? I always use http://www.iheartdisney.com/ to get printable coloring book pages. You can check them out if you are interested. You have to click on the "coloring pages" tab at the top of the home page. There's a bunch of cute Disney coloring pages to choose from. I printed thousands of different pictures.
2 responses

• India
21 May 09
I also love colouring pages but some time I never got site on net Ur link is really very good and appreciable I really appreciate u to tell me this link..I will try to search more and more colour pages to do this...

• United States
21 May 09
You're welocme! There are so many good coloring pages at the link above! I hope you enjoy! :)

• United States
21 May 09
I just noticed that the link is incorrect and I apologize! I cannot edit at this point so.... The correct link is as follows: http://www.iheartdisney.yolasite.com/ Sorry! Have a great day!!!!!

• United States
7 Nov 09
Oooooh yea I like printing coloring pages! Yes I am young at heart LOL! Haven't had time to do any coloring or art in a while though. I been at work at Disneyland LOL! Jen aka Kittykat7983