Garlic or onion?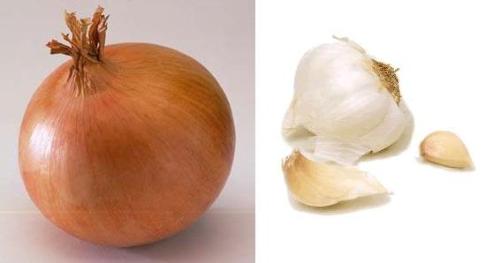 Italy
May 25, 2009 2:29am CST
What do you prefer of these fondamental ingredients? Because in my family everybody love onions, but I can't digest it and prefer garlic, and so, now, everybody in my home eat garlic... And for me one of them is necessary to cook sauces for pasta (I'm italian and pasta is like air for us)!
7 responses

•
25 May 09
I use both as they are both highly beneficial for me. I use them almost always in my cooking. I understand why you are a bit sensitive against onion. If you tell me your blood type I can tell you what other foods you have problem digesting. No, I am not a doctor nor a dietician or something. I have this book called "Eat right 4 your type" and it tells what food is right for each blood type and explains why we have problems digesting certain foods. My husband is Italian so we also always eat pasta and sometimes I make aglio e olio.


• United States
25 May 09
I'm an onion girl! I never use to like onions - but like 2 or 3 years ago...I rediscovered them and fell in love. I am so glad I did. I love using them in cooking and even raw on hamburgers n such. Onions rock!! I like garlic too, I just honestly never use it.

• India
25 May 09
We use both in our house.Onions are always used in one or other forms in our cooking.It is used to fry and get added to side dishes or gravies.Also garlic is added in some variety of foods to add taste.And it is good for gas problems.Cheers!


• Italy
25 May 09
In my opinion, onions have a bad smell, while garlic it is not so bad, it is an intense smell that I like!


• Italy
25 May 09
Sure!me too! I don't like to eat them in their entire shape. They are usefull to give more taste in various dishes, but when they have left the aroma,I take away them!


• United States
25 May 09
I cook with both garlic and onion, in almost ever dinner time meal. They are both staples in our house.