Do you applaud heroes in a parade?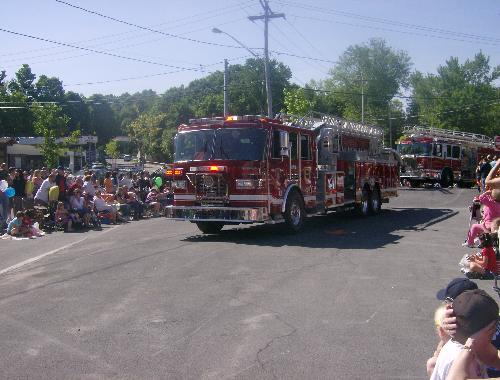 United States
May 26, 2009 8:41pm CST
We saw 2 parades on Memorial day. Both were filled with soldiers and emergency workers like firefighters, police, troopers, EMT's, and many others. We, like many others, applauded every hero as they passed us in the parade. Last year my son wore a hat and without being told he removed the hat everytime the flag passed him. A soldier actually turned back to shake his hand and thank him for being the only person present to remove their hat for the flag. Did you go to a Memorial day parade? Did you applaud the heroes as they passed?
1 response

• United States
27 May 09
We didn't have any parades that I know of around here for Memorial Day...plus it rained a ton yesterday so we wouldn't have been able to go out to one anyway. The few parades that we do have I always have my kids stand up when anyone in uniform passes, to try and teach them respect and appreciation for those people. You must be very proud of your son! You are obviously raising a very respectful young man!