How many people try to make money online?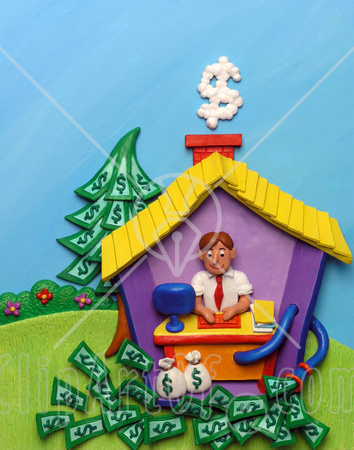 United States
May 27, 2009 12:00am CST
How many people are starting online business ventures these days? Are they starting them in hopes that they too can stay home and take care of the kids and still pay bills? How many stay at home moms are really making extra money with these programs. I wonder if there are even anyone making enough to pay the bills and stay home. I have two websites that i have started two years ago as well as many ptc programs. I still cant afford to stay home and take care of the sprout. No i probably should be a bit more aggressive with the programs but how much can you really get accomplished with a newborn?
3 responses

• United States
27 May 09
I must admit, I am one of those 1,000s trying to earn from home as well. I am starting to design my own website at the moment which will hopefully increase my earnings. Unfortunately they are too low to sustain a living off of right now. Hopefully that can change a bit here in the future. I hear from many people that they make enough to pay the bills, unfortunately these people have not explained to me how they are managing to do so. Good luck with whatever you are trying to do to earn your leaving.

• United States
27 May 09
Hello I'm a stay at home mom and I earn money online. It does help pay the bills my husband is home also.I have been doing this for a yr. If you would like the links that I use just pm me and I will give them to you.

• India
27 May 09
I think thousands of people are entering this home business daily.But 99% including myself fails to earn money.I do not know the reason.But it happens.If you have any suggestions pls giv me