Great dentist appointment today, and it made me chuckle..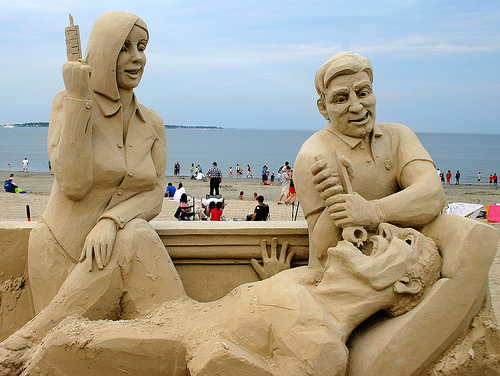 United States
May 28, 2009 3:22pm CST
So today was my dental check up, first thing this morning I had to go. I hate the dentist but go as I know it is important. I have to admit that while I do brush my teeth every day, twice a day, sometimes three times a day and I rinse I do not floss my teeth. It is just one of those things I do not do, not sure why but I dont. Well my hygienist told me I wish all my patients would floss like you do, but then again if they did we would be out of business. I could not help but laugh. No cavities, no bad things.. Good check up in my house.
2 responses

• United States
29 May 09
Glad you had a good check up. I used to be bad about not flossing, but then started having problems with getting cavities between my teeth. I floss every day now in addition to brushing my teeth.

• United States
29 May 09
Hey, that is great news, now flossing is something I do every time I eat anything, something stuck in between my teeth I can't handle. others used to laugh at me, I have floss in the bather, kitchen, bedroom, car, and my purse, and god forbid if I run out, I will have my husband go get me more, I just don't now, what it is, I really just can't handle anything in my teeth.