how often did you bring your dog for a walk?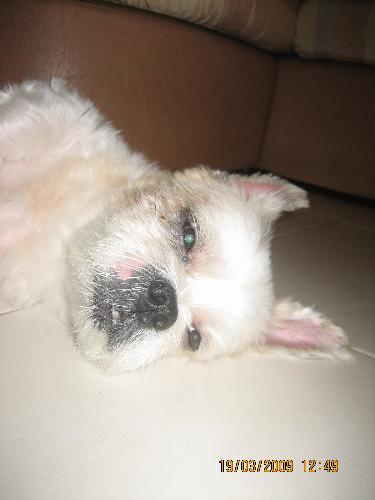 Singapore
8 responses


•
29 May 09
I take my dog for a walk everyday, i exercise everyday so.. :) it's just normal routine i think! If i havn't took my dog out for whatever reason i'll ask somebody else to take her for a walk politely.

• United States
29 May 09
I have two dogs and very rarely take them for walks BUT I dont need to since they have tons of room to run and play within their electric fence line....I have taken them out in the woods for walks in the past but only a couple of times

• India
29 May 09
I have a golden retriever and the thing about him is he gets really fat if he doesn't get enough exercise so its really important to give him enough exercise. I take him out for walks twice a day, one in the morning and then again in the afternoon.He really love the walks and often i play fetch with him too.

• United States
29 May 09
I've never had to have someone walk my dog for me. And I'll admit for awhile I didn't take my dog on a walk much, he has a huge back yard he wrecks havoc around, and sometimes I let him out front while I'm working in the yard, on his leash. But since my best friends been pregnant her doctor has suggested exercising of course, so we've been walking our dogs together a lot lately, everyday early in the A.M. My dogs a bit of a porker, but he loves walking, like adventures, even as tired as he gets, he still wants to keep going...funny thing though, he gets real hot or tired, he will sprawl all out on the ground and just lay there, and when he's done, he's done, I have to carry his porky little but all the way home....such a spoiled little... But because of his recent spur in walking he'll more than likely be going 8 AM everyday forever now. And I actually shouldn't say I never had anybody else walk him, my mother would sometimes take him, when she took her dog, but other than her no one else walked him...he used to go everyday when he was a puppy, but then I started a new job, at the time we used to go on walks, and it just faded away.

• Malaysia
29 May 09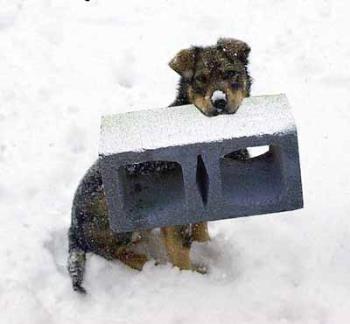 I have a very active pet dog, a terrier I named lala. She knows that I will bring her out for a walk every evening and when it is near to that time she will be restless and makes a lot of noise to keep my attention at bay. We should always walk the dog so they will be more alert and friendly.

• Singapore
29 May 09
I used to bring my dog outside for walks last time while she was younger, though not everyday. And she didn't walk, she run, I have to run with her.

It was until she refused to walk much while I brought her out, I stopped bringing her out. In fact, dogs need exercise. I still feel dogs should be active outside to keep them healthier.

• India
29 May 09
hi, i used to take ma dog for walk once in a day or twice a day. but if there is holiday then it can be more than trice a day. thanks for topic, Have a gr8 day ahead.