Star Trek The Movie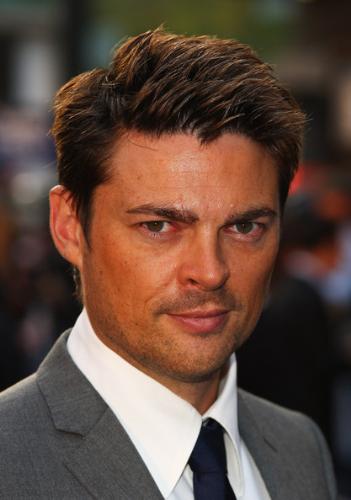 United States
May 29, 2009 9:35am CST
Who was your Favorite Character in Star Trek the Movie, Mine is Doctor Bones His lines and how he acts is hilarious but Scotty was right behind him in second cause hes just as funny as bones. "Dammit man I'm a doctor not an physicist"
3 responses

• Philippines
29 May 09
I don't care how you want a character as long as it was Cool. But if you'll ask me, i want Doctor Bones, Doctor Bones, calling Doctor Bones! Doctor Bones Doctor Bones, get up now! (get up now!) Yeah

• United States
29 May 09
Well for me it's the man from my hometown who played the younger SPOCK..It was as if he was ment to play that role..But as far as funny they played scottie and bone's to the tee right out of the 60"s TV Show....

• United States
6 Jun 09
It depends on the movie. If you you're talking about the original cast then it's totally Spock or Kirk. Without a doubt. If you are talking about XI then it's Bones. Karl Urban was fantastic as McCoy. He was possibly the most canon/best character in there. Kirk did end up being good toward the end, however I think Quinto!Spock needs to work on his act. He needs more Vulcan less Sylar. (I have never watched Heroes save for twice. I am also not clear on the character of Sylar since I only saw him a few times. But from what I saw...)

• Australia
30 May 09
There's no doubt that those two casting choices were absolute coups in getting the ultimate replacement for great characters. The others are adequate as they have good sides, yet their characters have been changed too much in comparison to their counterparts from the late 60s. The only disappointments I might point out are the Spock-Uhura love affair and Nero's one-sided character - he was just a villain who just happened to be the only Romulan survivor with a massive mining ship with weapons comparable to a Romulan battlecruiser in the 24th century. Come on, even though Romulus was destroyed, there must be a fair thousands of other Romulans scattered throughout the Romulan Star Empire who could have a better potential as a villain than a damned miner who had little link to the old Spock. I meet, a vengeful Romulan diplomat who worked hard to gain trust with Starfleet only for them to fail to help them in their time of need would be a far better villain!