banana tree

United States
9 responses

• Philippines
5 Oct 11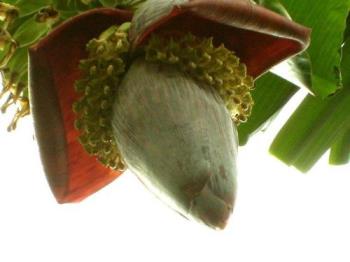 I do have banana trees in my garden. They are very useful. It gives me regular supply of banana fruits and besides that their leaves are useful. We use the banana leaves when we are doing barbecue parties at home and when we go on picnics. the serve like disposable papers plates.


• United States
17 Jun 09
Hello! Yes , I wish I had a banana tree and many tropical trees as well . I actually had a banana and a glass of milk now for a snack . I like mine more yellow with a little brown spots. When younger we had grapes, cherry tree, and an apple tree . I have some land now and would love to get some fruit trees


• Romania
13 Jun 09
A banana tree :D Awesome. I live in Europe / Romania so I would have to build some sort of really weird stuff before a banana tree would grow here, but it would definitely be awesome :D Anyway in order to show my support for bananas, I have made my first site ever, about them :) It's called http://banana-diet.info - please check it out if you feel like it, and feel free to leave some comments, ideas, whatever you want. The site is mine so if there's anything good we come up with, I'll put it up there and give ya credit Cheers,

- hellcord

• United States
4 Jun 09
banana tree........ Hello Kalaga, I already have several banana trees in my backyard. They give off a very small banana and they are not very good to taste. Not like the ones that we can buy at the stores. What is your fascination with the banana tree? I just planted some cucumbers in our front garden. They ought to be very tasty and right now we are getting rain so I don't even have to worry about watering them, yippee!!! You should plant you a banana tree if you want one so bad.

Why not?

• Philippines
4 Jun 09
Any fruits is good and yes, i love having different types of bananas especially those banana breed that bear fruit shorter. I have only banana in my hometown but i am not the one planting it. It is planted all banana alone and separated from other fruits. The thing i love in banana is when it is bearing lots of fruits. I love to look at it everyday, waiting when it will be going to be ripe.

• United States
2 Jun 09
we can plant all kinds of fruit trees. Banana trees would be nice to have to. We have strawberry plants,blackberry plants,blueberry,oranges and apple trees. They are nice to have. But the deer like to take off with the apples from the tree. And the birds like taking the berries.

• China
2 Jun 09
i have lived in Philippines rural area 3 years ago, and planted some banana trees around the fence. it was very interesting memory harvest it. now, i residence in China, 27 floor tower close to city CBD, it looks like unreachable dream to have a banana tree.

• Malaysia
1 Jun 09
I live at small town.Before this, my father always plant many fruit trees behind our house because there has big land not used behind my house.He plant coconut tree,banana,mangosteen,mangga and also durian!All my family always eats variety that fruit when all of its get its fruit.But now we have only coconut and durian trees.It is because my father had cut down many tree we have plant because my parent want to improve and larger my house.It leave many sweet memory to me when i was kid.I will remember it untill die.