elliptical...........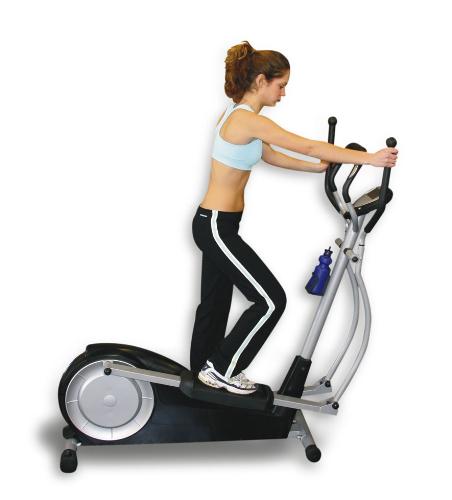 United States
June 5, 2009 9:00pm CST
My mom just got an elliptical today. it's pretty nice! I got on it and used it for 55 minutes and then used two other times for 10-20mintues out of boredom lol it's fun and real easy. my mom only lasted 5 minutes before she had to stop.. shes out of shape lol but thats why she got it. to get back into shape... anyone here have a elliptical? how often do you use it? do you like it? did you get good results from it?
3 responses

• Philippines
8 Jun 09
I don't have an elliptical machine for myself although I do use it when I go to the gym. It gives better knee support as compared to a treadmill, which is why trainers would often recommend it. However, I prefer the treadmill sometimes because I carry a pound of weights on each hand when I jog/run - it helps me work out my arms better and my sides. Thanks for the response on my discussion :)

• United States
7 Jun 09
I burned 546 calories on the elliptical at the gym today! I would rather run outside or take a class, but the elliptical is great for when the weather sucks or I need to go to the gym at a time when there aren't any classes I want to do. My favorite part is that I can get totally involved in a mindless (trashy?) TV show like Jon & Kate, What Not To Wear or Keeping Up With The Kardashians for a solid hour, and not even realize it. :) LOL!