Preparing for contest next year!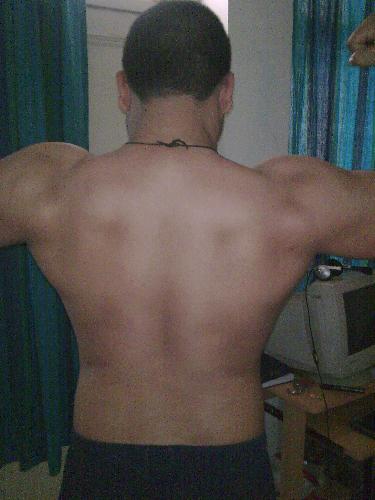 India
June 7, 2009 3:50am CST
I've been hitting the gym since March this year. I was not able to give much time to myself in the gym. i have over 20% bodyfat and wanted to get rid of it. As I started going to the gym regularly, i could see the improvements myself. and its really good. I have uploaded a pic of my back here. thats the current state of my back muscles as of today. will keep posted about my improvements regularly from now on. Oh almost forgot, i am so hooked into it now, trying to stand for my first contest in January 2010. Working hard towards it. Thats my first goal. Wish me luck amigos!!
1 response

• India
7 Jun 09
Hey, nice muscles uhh??!! You got to work more in order to gain a perfect shape. Its good that you can see the improvements.. By the way, Wish you all the best for your contest !! Keep working!!

• India
8 Jun 09
Thanks mate! yeah it will be a hell of a ride for sure. need to shred lot of fat and gain more muscle. will post my progress pic first week next month.