Do you have a "plant rescue" success story?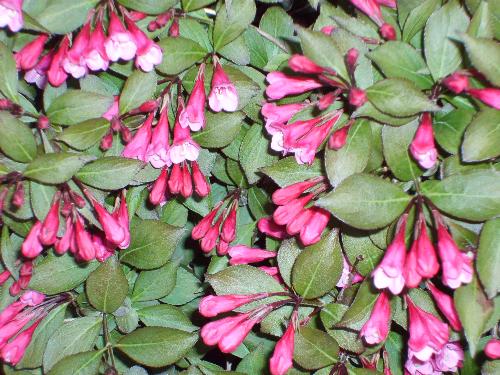 Canada
June 7, 2009 8:02pm CST
When I bought my house several years ago, it had only one previous owner... a senior lady who had become wheelchair bound. She was a former avid gardener and missed being able to get outside. She told me about the magnolia she had planted and the hyacinths and such... but she could no longer see them. Which also translated to - she could also not take care of them. Once I got the house, I was able to better assess the plants. The hyacinths had died out completely... which was sad. The magnolia was looking a little rough but, with care, it's now thriving. In front, there were two shrubs - a white spirea and a weigela. The weigela looked crushed, like someone had stepped on it and the spirea had a huge, deadwood section right in the front. I hate to ever dig up and throw away a plant, though, so I bit the bullet and basically cut them both hard to the ground. I thought they couldn't look any worse so, if they died, at least I had made an effort. I'm so excited that, after a couple of seasons, they are both BEAUTIFUL now!! They are also both flowering and I feel such a sense of accomplishment. I'll attach a post of the weigela because it was the one that had been in the worse shape of the two. How about you? Do have some "plant rescue" success stories?
2 responses

• Canada
9 Jun 09
When I began to farm, many years ago, I raised beef cattle. Because there was not enough money in beef I began to grow Strawberries and Raspberries. I had several acres of pick-your-own berries on my farm. Time pasted and many years later I began to spend the winter in South Texas. After buying a mobile house there I decided to plant a banana tree. The next winter the tree had grown taller than the house and had bananas on it at Christmas. The next winter the tree had spread and was sprouting little banana trees all over, even under the house. Sadly I had to cut it down, and when it sprouted again, I was forced to spray it with a chemical to kill it. But, I'm probably the only farmer from Canada who had bananas on his own tree at Christmas.

• Canada
9 Jun 09
Oh how I love the u-pick places!! LOL My ex-mother in law lived just up the road from a dairy farm that had pick your own strawberries... I loved to go there. Quebec, where I live, is strong in apple production so in the fall it's a given to go apple picking as well. But I have to agree with you... no matter how good of a gardener I might learn to be, I'm never going to have bananas on my own tree at Christmas LOL!!

• United States
9 Jun 09
I did that in the yard at my last apartment. There was a rose bush I started taking care of and I transplanted some ferns. I ended up not staying there for very long though.

• Canada
9 Jun 09
So far, it seems like roses are the front runners in the discussion for being rescued :) Which is pretty cool because they're really beautiful. I was one of those people that used to think roses were hard to grow, requiring a lot of fussiness and special care... but it really seems like they are much hardier than people give them credit for!

• United States
10 Jun 09
There is a woman somewhere in the Gulf Coast Region that had this rose bush that survived the storm that she takes cuttings from and sends to people. I don't remember the details but it had something to do with recovery after the storm; it may even be a fundraiser.

• United States
8 Jun 09
I have only one word that will describe your Weigela and that is BEAUTIFUL . I don't have a plant success story because my home was built from the ground up. And I am the only occupant of the house. But I did visit an elderly lady that I once worked with and she gave me some of her plants. One plant that I got is called Four O'clocks and I just planted them they are coming alone fine now. If I get blooms on them this year I will take pictures of them and show them.