Do you think Australian's have pet kangaroos and koalas???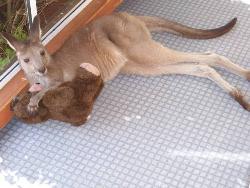 Australia
November 12, 2006 7:35am CST
Do you think this is a common household pet?
6 responses

• Malaysia
16 Nov 06
lol is that legal to own one of those animal at home as pet? If it is possible then it will be great to have some koala bear at home :D and i dont think autralian will keep kangaroo as pet, at least not a common pet

• Australia
16 Nov 06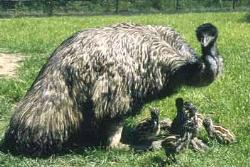 If you have a special licence, then yes you can keep them. However why anyone would want to is beyond me because they are pests. LOL There are just so many kangaroos out in the country and with the drought they are coming onto the roads more often which makes them dangerous. Actually it is generally not the first one that is the problem, but the ones following behind. Some people will think this is a terrible thing to say but we went through a stage where we were hitting on average one every 3 months over about a 5 year period. We do not drive fast and the last thing we want to do is hit anything, but it just happens so fast. Some times the damage was minimal but others major till in the end our Insurance Co would not renew our policy. Luckily we had an inkling that could happen, so changed to a new one just before this happened. :) The other problem is the emu and they can actually do more damage than the kangaroo, although they are a bit smarter generally. Did you know that if you get an emu as a pet when it is young, it will follow you everywhere? They are very loyal and protective.

• United States
13 Nov 06

• Australia
13 Nov 06
hey I live in Queensland Australia.. U never see kangaroos and koalas in the city unless in a zoo.. only in outback .. Nobody has them as pets.. Think most popular would have to be dog ... cat or a bird.. maybe a fish..