Do you prefer to kayak, canoe, or paddle-boat?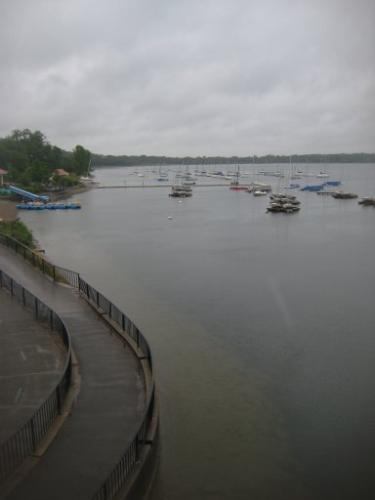 United States
June 11, 2009 11:48pm CST
Which do you think would be more fun for two people: renting a kayak, canoe, or paddle-boat for an hour? Me and a friend are planning a trip to this lake and I'm curious to know what people think about each of these. I'm wondering which of these three would be the most fun? And which would be the best work-out? Each is about equal in price to rent (about $15 an hour) - so price isn't an option here. The only issue that I have is that I'm kind of scared to canoe..Because I've heard stories of them tipping over. Can you share the pros & cons of each with me? Which do you think is the best option for me & a friend?
4 responses

• Philippines
12 Jun 09
I have only tried canoe over twenty years ago and that was fun! I wish i get to experience a kayak and paddle boat rides so i can answer your question.


• United States
13 Jun 09
I would definately reccomend kayaking. I'm not very athletic, but I love kayaking. The vesels seem a lot more stable than anything else, and they're pretty easy to get a hang of. Kayaking against waves [in the ocean] is a great, and a little grueling workout.

• United States
13 Jun 09
Personally, I have never went kayaking. But I have gone both canoeing and paddle boating. From what I have heard kayaking would be the hardest work (and best work out), but when I am looking to enjoy myself I think I would most like to go paddleboating. I heard also, that canoes can tip, so beware of bringing your cellphone, and camera, and other things that could possibly be damaged due to water!

• Denmark
12 Jun 09
My favourite would be a canoe but I guess you have more fun with a paddle-Boat.