Swine flu fever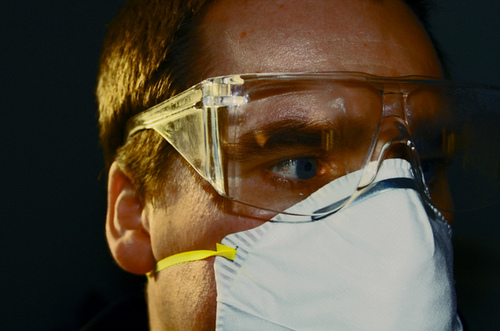 June 12, 2009 2:10pm CST
Last week i had a call at work. My daughters' class had a confirmed swine flu sufferer. The School called me to go to the Hospital and pick up the Tamiflu capsules (without my daughters presence) and continue on to collect my daughter. There had been one reported swine flu case earlier where i reside. I had said to my wife to remove my daughter from the school as a precaution. (better to over react than to be sorry later, afterall 2 weeks missed schooling in year 3 will not stop her getting in to university 10 years down the line) My wife disagreed and now swine flu has reached the school. Only my daughters class has been suspended from school for a week. Do you think this is adequit protection? Should people be more worried? Is this flu a complete over reaction?
2 responses

• Canada
12 Jun 09
There is so many ways I found that they trying to scare us with. It is often to control people that I found,it is like the Birds flue,which was not a big thing,because apparently this bird flue was coming from the pigs and from the pigs transferred to the chickens or any other kind of birds, so if you didn't have any pigs at home like us and had only chickens at home like us,no worry.

•
12 Jun 09
sometimes i feel the government is trying to underplay the symptoms. i hope we have no worrys.

• Puerto Rico
12 Jun 09
I would be worried and I don't think this flu is a joke. I would have taken my daughter out of school when the first case happened. Why would anyone take a chance with their own flesh and blood. No way leave her home especially since she is only in the 3rd grade. Good Luck to you and your family!

•
12 Jun 09
the government line is not to panic. My daughter is having a ball with the week off. i approached my doctor and was told to go back to work. this seems a very lax way to deal with what could be a potentialy dangerous situation.