"When would you get your own house?"

United States
June 14, 2009 9:03pm CST
Today, my friend just invited me to visit his new house, he bought it himself after many years of savings and hardworks. Finally, he and his girlfriend move in together, and have their own love nest. I was so envy about them; and I was asked "when would I get my own house?" I still in financial difficulty, until I get out of it, I probably would thought about get my own house.
5 responses

• United States
15 Jun 09
When it comes down to it, it really is a financial question, isn't it? I've got a friend that works with me who just got her first house. She's 21, I think, and is moving in with her fiance (which I think is a bad idea because she just found out that he's cheating on her and she's told me that she does everything for him and he does nothing for her and he openly admits it and I think she deserves so much better). She's paying $20,000 up front for the house. See, she can afford it, but only because her parents saved up $60,000 for her to go to college and she decided to use this portion on getting a house. I, however, was not that lucky. Unlike her, I am not an only child and my parents make a rather modest income and then split it between about 6 children, so there were no savings accounts to speak of. My fiance and I work hard and make ok money (minimum wage, but we work as many hours as possible) and we can afford a comfortable apartment that we're content with. It's small, but we don't want anything bigger because we don't need anything bigger. We're planning on waiting probably another 5 years before getting a house. Our rent is very low, so it allows us to put some money aside, and we figure that we don't really need a house until we have a child because then we'll actually need more space than we have in the apartment, so we're currently saving money for that. :) Best of lucky getting your house, though, but don't rush it. It'll happen when it's meant to and it'll be a great accomplishment when you actually get it!

• Philippines
15 Jun 09
I agree with you phyrre, getting a house depends on your stability in money. I am proud of you because you work hard to earn your own money. I hope that you earn enough money to get your own house soon :D

• Canada
15 Jun 09
I am looking forward to getting my own house too. But, with the prices going higher and higher, it is going to take much much longer than I had thought ! So, I can't say when it could be !

• Philippines
15 Jun 09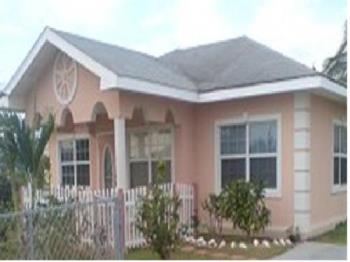 If you are qualified to get a loan, then i think now is the best time to get your own house...prices are stabilizing if not dropping drastically in almost all countries in the world. interest rates are also to their record low. Though in my case, i am not yet ready to get my own house-financially and emotionally.

• China
15 Jun 09
it's hard to say. it depends on my income. so i hope i can get a good job with good welfare.

• United States
16 Jun 09
I think when putting your money into real estate you really need to be smart about it. Do you have enough for a 20 - 25% down payment? Would a bank give you the amount of credit you will need? Many banks are now not issuing as much credit as they were in the past and making it much harder for people to get it or get as much as they think they need. You also have to take into consideration the other costs of buying a home. Besides the taxes and the bills, will you have extra money aside to fix up the house or do any remodeling needed? There are also closing costs that can run you about $5k and up, depending on the price of your home. Also there's home owner's insurance, flood protection etc. You really need to look at the full costs of buying a home before you do. You don't want to buy a home only to get forclosed on later.

• Philippines
3 Aug 09
I really hope it would be soon but with my current financial situation, I doubt it, maybe in a few years time, hopefully.