orange sandals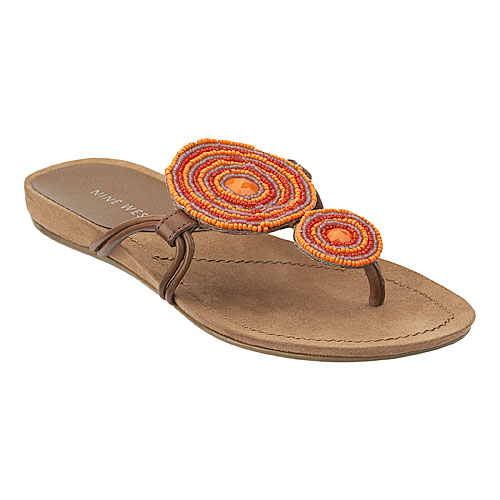 United States
6 responses




• India
18 Jun 09
My opinion is, you should go for light creamy colors. Light colors will tame the bright orange sandals. If you go for dark colors like black or dark brown it will definitely flow together but the sandals may look very bright! Guess it's all your choice of which look you want! Good Luck!

• United States
18 Jun 09
The cool thing about shoes is it doesn't always have to "match" your outfit. They're allowed to pop! As long as they're cute and stylish of course. I wear sandals everywhere - and since I wore jeans a lot, they pretty much always go with what I'm wearing. Yes - i'm saying that you can wear whatever you want with your sandals. As long as it's the appropriate time and place to wear sandals - you can wear them with any color.

• United States
18 Jun 09
Black always goes with anything. You can look for orange top that is similar in color and pair it with some black capris and that might be cute. Although, it does depend on what type of sandals they are. i love interesting shoes. You could also get a white flowy skirt an pair it with a top that was either solid orange or had the same color orange. Thaat would probably be cute too.