Anger ...necessary evil or a necessary for emotional health?

United States
June 18, 2009 12:57am CST
What are your thoughts on anger. Should we freely express our strong emotions? Or should we hold our anger in and not let others see it? Does saying what makes you angery helpful or does bringing it up make you feel worse? What about anger at your boss, your family, your neighbors? When is expressing anger advisable and when is it not advisable?
5 responses

• United States
18 Jun 09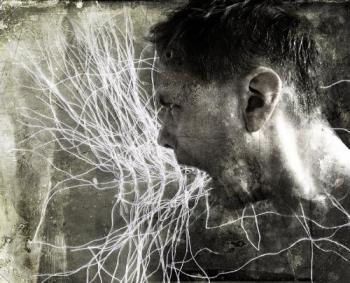 There are two sides of anger. There is one anger that can be a positive thing. If let's say you see something that is injustice, let's say your children are disobedient, let's say someone does something harmful to another then there is a good sense of anger of wanting to see justice done. This type of anger, one doesn't stay angry and self controlled. On the other hand there is an unhealthy anger. This type for a person to just continue to build a rage fit, a fury where they lose their senses and control. Such people start to develop an enraged violent behavior. This of course is unhealthy and even dangerous more than they think. When people to loosen their anger of having an ill temper start to do foolish things. From one losing their temper, one can either act violent in means of hurting another person or even means of killing them. It goes back in history of the story of Cain and Abel. Cain filled with furious anger and jealousy ended up murdering his own brother. So that a lesson learn is why it should be avoided. When I do get angry, I don't stay angry long, I usually will sit down in a dark room, just cool off and start thinking positive. Now for those that do have anger issues I do recommend they get in needs of help or that of anger management.

• United States
18 Jun 09
You are right darkangel....there is what is called righteous anger...and there is out of control selfish anger. One is for wanting justice and what is right. The other is just cause we've not gotten our way. I have to go away from others too when I get that upset.

• United States
18 Jun 09
Yes spoken on your part I do say that righteous anger is the best way to describe it. And studying the Bible and the history behind it shows the display of what it mean of having a righteous anger even in the times of how God dealt with his people and to those who lived a wicked life who rebelled against Him. Thanks for the comment.



• United States
18 Jun 09
You're always welcome to come join in my discussions :)


• Shingle Springs, California
18 Jun 09
I think if you blow up at your boss, the local policeman, etc., you might be in a world of trouble. If you blow up at home, you may lose the people you love. On the other hand, if you aren't true to yourself and suppress your emotions, you are going to have stress and health problems and resentment. Somehow you need to find a way to express your anger in such a way that none of these things happen. When you figure out how, let me know, OK? :-)

• United States
18 Jun 09
You are 100% correct....and I WILL let you know when I find a way to make that advice work. I must separate the physical feeling of the emotion from the thing or person that caused the anger. If the two ever get cemented in my mind....there's no changing how I feel...except dynamite! lol

• Shingle Springs, California
18 Jun 09
When you go to the UK, I recommend you stay far, far away from Aberdeen. :-)

• United States
18 Jun 09
I will keep that bit of info under advisement.


• Philippines
18 Jun 09
In most situations, it is always best to try to be calm and have a level mind whenever things seem to be not right or if things seem not to go our way. If we lose control, there is always this tendency that we say or do things that we later on regret and cannot take back. BUT there are also times that anger can't be kept bottled up because this is unhealthy. I think that things should be weighed... think first before saying or doing anything.

• United States
18 Jun 09
Excellent advice. I agree...we should think before we speak. You cannot take back words...and words ARE powerful things. I am a quick tempered person and have to work at holding my tongue about things that matter greatly to me....especially over injustice. I am known for writing 'angry' blogs on my social network. Falling into a rage is never a good thing...I agree whole heartedly. But don't you feel that when you look around you in the world...and see all the injustice...that to NOT be angry is just as bad? I believe that this is called righteous anger? What are your thoughts on this?

• Philippines
23 Jun 09
I am a strong believer that problems may still be fixed without getting angry. Sure, sometimes we can get all fired-up; things may get better, but in the process, people get hurt. I used to have a really bad temper. I easily snap. However, mid-last year, it just dawned on me that I don't want to be like this anymore. I try to be more patient, whatever the situation is... it's extremely difficult, but I am able to accomplish more and in the end, if there is a problem, it still gets fixed. If we are talking about getting angry at something on a bigger picture, my stand would be the same. Patience. Patience. Patience. It is always best to deal with a problem with a calm mind. There is a saying that one cannot solve a problem with another problem. BUT there would be times that anger is kind of necessary. It should not be habitual though. There's a big difference between the two.

• United States
23 Jun 09
I agree with you! I am the type of person who wants to fix things. If I cannot fix a problem, and I am frustrated trying...I get upset. So...I have tried to learn to let things be what they are. Especially if they are unfixable. :) I have also tried to learn and practice patience. Like you said...very hard to do sometimes. I have found it is easier to be patient if I've kept myself physically healthy...when you don't have stamina and endurance physically..your emotions are harder to control. As for not bottling up anger...there are good ways to use up the adrenaline. Exercise...deep breathing...writing out what made you angry...many other ways to deflate the anger..the main one being accepting your need to be angry and understanding it will pass shortly if you don't FEED it.


• Malaysia
18 Jun 09
In general by Law of Nature; anything we do must not cross the border of moderation which above the limitation is called as "over" or "too". Whatever life category which does cause affect and effect. Too good will be not god and similar to too bad will be worse. How moderate is moderation? This is quite a tricky life question where no definitely answer to this kind of question. OK let us learn from nature for what is moderate, because if we ask one million of people to give their respective answer, absolutely and definitely all will come out with the differences of one million answers. The best answer to and in yourself is when your heart saying that you are "too much". Our heart never lie to us, forever, the beauty of one's heart. Expressing anger must be expressed during our calm time by using the sharp idioms, idioms property really able to breaks into one's heart and stop one's brain from giving order to all organs to react. The art of idiom is wisdom, the affection and effect.

• United States
18 Jun 09
Easier said than done. I think you are right about one thing, our hearts do not lie to us.

• United States
18 Jun 09
Let me amend that response....our hearts CAN lie to us if the information it has is bogus. :) If we have good information, gained from experience...our hearts will come up with the right response.


• Philippines
18 Jun 09
I think not evil , for me its emotional effect of what you feel. For instance you got the feeling of it because your kids did not follow the instructions and you did all your very best then you have to show your anger of disagreeing their response or in any case that you need to be emotional. To let him know that you did not appreciate it.Its one way of disciplining and managing a person. Somewhat positive anger.

• United States
18 Jun 09
I think displeasure would be a strong enough emotion. Mothers have a way of showing this...in such a way that kids KNOW they're in deep doo doo. ;)