Do you meditate? If so, what form, and do you find it helpful to you?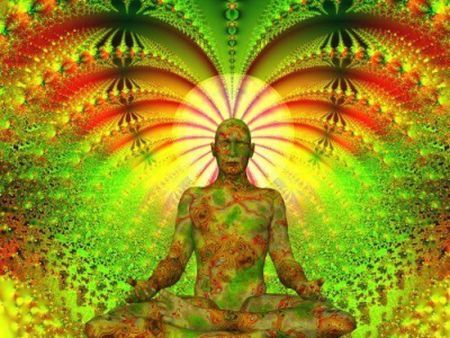 United States
June 18, 2009 4:21pm CST
I do meditate. I try to fit it into each day. I do a form called progressive relaxation, where you breathe from the belly and not the chest, briefly focus on each muscle group in your body, and allow your mind to relax tension once it is identifies. My "mantra" is Healing Of God. I find it helps me relax both my body and my mind. Practiced for years now, I also find it easier to recognize and tame tension throughout the day. So my experience has indeed been helpful. Do you meditate? If so, what form of meditation do you do. If you find it helpful, how so?
4 responses

• India
18 Jul 09
Hello my friend PeacefulWmn9 Ji,
You are great that you have been medidating, whereas I am very lazy in that. I tried to make it many times, but I failed I know that "Meditation is a mental discipline by which one attempts to get beyond the reflexive, "thinking" mind into a deeper state of relaxation or awareness. Meditation often involves ... ". Meditation : an enrichment to your soul While a meditative state is the natural outcome of yoga and the spiritual benefit of meditation is supreme bliss or enlightenment, these words are unlikely to be understood by many. Tell me some mantra, from where I can start from the RAW. May God bless you and have a great time.


• United States
16 Dec 09

Hello my dear friend. My own personal mantra I think upon each inhale: healing of God... and upon each exhale, His healing light saturates my entire being. But I have learned that there are many ways to meditate, or go beyond the sense of human consciousness into a sense of being one with God and the universe. One can become so lost in watching the beauty of a sunrise or sunset, that it happens, for instance. This can also occur when we close our eyes and focus solely on a beautiful kind of music. :)) So ... the healing of God in all things be yours. Karen

• India
16 Dec 09
Hello my friend PeacefulWmn9 Ji, I am fully with you and I like music very much . In fact 'Music' is life. There was a time, when I used to play 'Tabala', now my fingers are affected by RA. But I like Music even today. There greatest Mantara would be to remain happy. May God bless You and have great time.


• United States
16 Dec 09
I don't meditate everyday. I used to meditate a lot. Years ago. But this was before some things happened to me that I consider spiritual that weren't in the line of meditation. They happened to be not in my plans at all! And what I am doing now is not in what I'd like to be doing, but I am learning to live with it. It is a spiritual exercise in itself. I am finding new faith. By being more physical people don't boss me around as much which happened when I started meditating because I began to be very passive.

• United States
16 Dec 09

Hi Apple :) I have found meditation to be strengthening to my spirit, allowing me to be strong with assertiveness, but not out of anger. That, and it allows stress to leave the mind and body. Most of the time, I find a grace and strength in quietness that anger or loudness could never achieve, for the moment of I have lost self-control, this means I've given that control to another. Ugh! But we each must find what suits us best :) Karen


• United States
19 Jun 09
Hi :) I did not used to meditate every single day, but I found it so helpful that I have done so a long time now. Thank you for responding. Karen

• United States
18 Jun 09
I do both Reiki and Hindu meditations. I have done Hindu since I was a teenager and Reiki for about 3 years now. Since I am studying to become a Reiki Master that is the one I do most at this time.

• United States
19 Jun 09
I am not familiar with Reiki meditations, but will research it. Thank you for responding. :) Karen