did india miss sachin tendulkar in t20?

India
June 23, 2009 7:56am CST
wisden rated 2nd all time best player of TEST and ODI , heart throb ,master blaster sachin tendulkar's absence was surely felt specially viru not in the sqad.. what do u guys think?
4 responses

• India
23 Jun 09
I think more than Sachin, India missed Sehwag more.

• India
23 Jun 09
That is true. But Sehwag never sizzled in an international 20-20 apart from the Wc-07 match vs Newzealand. But the presence of Sehwaf would have been a high morale booster for the team India and yes of course the team missed the Presence of Sachin Tendulkar. But as the master nears his retirement, I call his decision to stay away from the International 20-20 as a wise one since he must protect himself from the injuries and other ailments.

• India
23 Jun 09
i think.. india has alot of hitters like raina, gambhir,yuvraj and yusuf... absence of sachin was definitely felt, though he himself stayed out of T20.... he has an experience... he plays all the delicate shots , has a lot of variety + he is a mopral booster for a lot of team members

• India
23 Jun 09
I think Sachin's decision not to play was a wise one.It would help him prolong his career,also it would give youngsters an opportunity to perform in international stage.Had Tendulkar taken part in T20 internatinals, he would be surely hurtling towards retirement.Even Though T20 is not physically demanding it is mentally exhaustive. As for Sehwag it could have gone either way.Even though his T20 record is not very impressive he is one of the volatile players who can change the complexion of the game.

• India
24 Jun 09
i think the t20 wc would have been ours,if sachin was in the side(even though in sehwag's absence).because in all the matches we lost,the target was around 150 and to chase those kind of tricky totals we need experienced player like sachin to be in the side.i think sachin would have been a great asset for team india's victory.

• India
23 Jun 09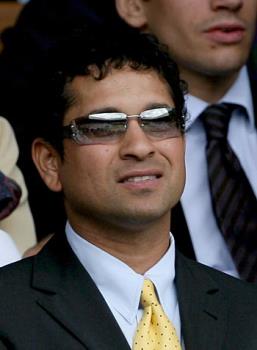 I would say yes India Really missing the sachin to much in the T20's. And he is the Great Master Blaster in the Cricket. He is on Good form in the last IPL matches also. So i sure india misses sachin to and i am also. Sewag is the Great aggressive Player and india has the tough series with westindies i think because lots of Formed players not in the Squad sachin , sewag , Raina this is make more tough. But i hope india will win this series.