How do you remove the crab shells?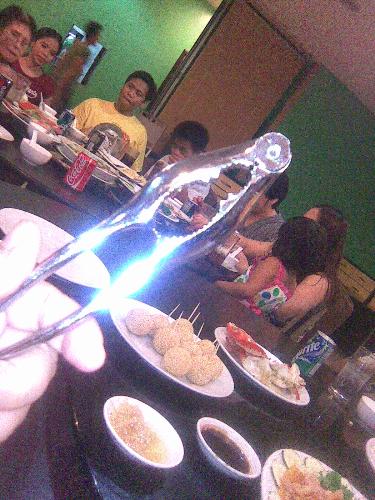 Philippines
3 responses

• Philippines
31 Jul 09
im a master in eating crabs lol... its so hard to explain but let me try... heres how.. take off all the feet first one by one.. if u do so the it will create a hole on each side then try to open the side using ur two hands the same way as u open the clams.. it will be easy for u to open it coz of those holes... i really dont know if u get it but i hope u will lol... but its not advisable to do that if ur dining out coz it will lose ur poise... lol

• Philippines
22 Jul 09
crab has claw gripper... then my idea so that can eat that delicious , nutritious crabs... i smash it... heheheh

• Greece
25 Jun 09
The last time I had crab it was an enormous thing which one of the local fisherman gave to me and there was no way I ws going to attempt to cook something so big so asked a local taverna to cook it. They aren't used to serving crab so they had to resort to an ordinary hammer to try and break the shell which caused lots of strange looks from others. The claws were the best bit though.