What do you wnat to eat right this MOMENT?

United States
June 24, 2009 11:45am CST
Are you craving for food or getting ready for lunch? I'm so hungry right now and thinking about what's good for lunch! Right this minute, I wnat Chinese beef stir fried noodle so bad... I can make it by myself ut it is a different story. What about you? What do you want to eat RIGHT THIS MINUTE?
5 responses

• United States
24 Jun 09
I am hungry for taco bell or a big mac I really just food I am starving Lol

• United States
25 Jun 09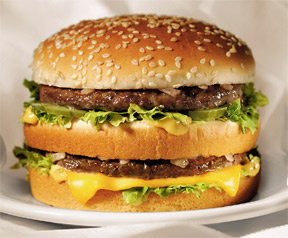 Easy enough said then done. I was sitting at work when I answered this discussion. Not possible to walk out of work to get food LOL. Happy my lotting to you. Take care...


• Bangalore, India
27 Jun 09
Hi now its evening here and it is also raining... I would like to have some pani puri... or some hot fried snacks... but too lazy to prepare..

• Singapore
25 Jun 09
I just had creamy chicken pasta with lotsa parmesan and tabasco sauce. and I'm craving for food now already! was just searching for discussions related to eating and found yours. I want to eat flavoured soupy noodles plus a hard-boiled egg this moment!

• United States
27 Jun 09
wow that sounds so good! I haven't had lunch yet, it makes me want to go eat!

• United States
24 Jun 09
Hello mermaidivy, well the next meal will be dinner and I know my house hold will be having tacos from taco bell. As for what I really wanted, I had no real preference for dinner tonight. When family took a vote on what we were going to have I said anything was fine for dinner. The only thing I want to drink is an iced tea. I'm not really hungry so really any food is good.

• Canada
24 Jun 09
I was just thinking that I have to go to get the children from school soon and they will be so hungry and yet I am not hungry at all I just ate a bunch of flatbread and hummus and I am so full I do not want anything at all to eat right now. I do not know yet what I will feed them. It is the last day of school here and I would like to make it a fun night. The boys and I are going camping in our little tent in the basement tonight and it would be nice to have some snacks and stuff for the campout. LOL