This Day Has Gotten Worse! Michael Jackson Has Died In Los Angeles! God Bless!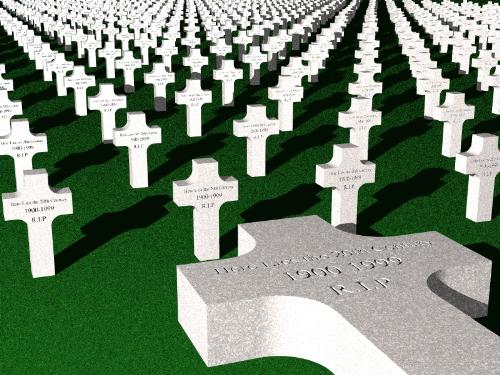 United States
June 25, 2009 6:35pm CST
I just heard the horrible news that
Michael Jackson
, legendary singer, songwriter, entertainer has just suddenly passed away! I first found out when my cousin called me to tell me he had died, then I turned on
CNN
and heard he was just in
Cardiac Arrest
, and then shortly after they said he was in a coma. I was relieved to hear this, I was certain that they would say that he was recovering or coming out of his coma. But I was not so lucky and just a few minutes ago heard that he was indeed dead.

I loved him as an entertainer. I grew up with him. He was only 50 and I am 42 so I remember him as a little boy from the first moments that I can remember. I went to the movie theatre and saw him as the
Scarecrow
in "
The Wiz
". I remember the
Jackson 5
, his solo career and
Off The Wall", "Thriller", "Bad",
and I remember "and all the rest! I saw him in concert after the "
Bad
" album back in the '90's where
Sheryl Crow
was one of his backup singers. He was literally awesome to see live. He sounded the same live as he did on his albums.

This world will sorely miss this wonderful person. I know I will and my husband will. My husband was one of the biggest
Michael Jackson
fans I have ever known. I remember being a teenager and trying to
Moonwalk
like him and do the
Thriller
dance. Both of which I failed miserably at. Michael you will be missed by the world! Here is a prayer for you Michael, may you rest in peace. Saints of God, come to his aid! Come to meet him, angels of the Lord! Receive his soul and present him to God the Most High. May Christ, who called you, take you to Himself; may angels lead you to Abraham's side. Give him eternal rest, O Lord, and may your light shine on him for ever. Let us Pray. All-powerful and merciful God, we commend to you, Michael, your servant. In your mercy and love, blot out all the sins he has committed through human weakness. In this world he has died: let him live with You for ever. We ask this through Christ our Lord. AMEN. God Bless you Michael and your family and loved ones.

4 responses

• Philippines
26 Jun 09
Wha...! Im not a fan but I am an admirer. His musical style is just so unique that no other artist can compare. Its like he was a league on his own. And all of his music are great that it is already legendary even when he was still alive. I feel humbled that I have lived knowing his music, his songs, his influence, and around on his 25 years being "THE" greatest artist. He will surely be missed but we all know that he will continue to "live" forever.

• United States
26 Jun 09
Yes, he will live on with his legacy - his music, videos, etc. He will live on in his fans' hearts, and he will live on through his children. A great talent was lost and he was called away way too soon from this world. He had so much more to contribute.

Thanks for your comment and happy myLotting!!!


• United States
28 Jun 09
I remember trying to moonwalk.."sighs" without much luck.. He was a great dancer and singer and he will forever remembered by those who liked or loved him and appreciated all his songs. I am going to try to download all the songs I can of his to disk to have as a remembrance and to enjoy. Right now all I have is a cassette of Thriller with a few other songs on it.

• United States
28 Jun 09
I don't know of anyone who really didn't try to "moonwalk". I tried to do alot of his dance moves through the years. I grew up with him and it is almost as though a friend of mine has passed away.

You really need to get all of his songs as a remembrance. I have always been a fan and my husband was a major Michael Jackson fan. I think we have all of his DVD's and all of his cd's - at least from Off The Wall on. He wasn't so much a fan when he was with the Jackson 5, but afterwards when Michael had gone off solo. He was a great star and now will live on in our memories, and the musical legacy he left behind.

Thanks for your comment and happy myLotting!!!


• United States
28 Jun 09
Likewise, I wasn't a fan really till he was a solo act..then he spread his wings and his career took off..and he went straight to the top and stayed there.

• United States
26 Jun 09
I liked some of his songas and I do think he did most of his best with the Jackson 5 but then I am older and Elvis was my favorite lol and He will be missed very much was a shocker after hearing that Farrah had passed on that morning 2 Icons gone in one day!

• United States
26 Jun 09
Yes, it was such a devasting blow to me yesterday. I am still feeling very blue and sad. It is raining outside when it was not supposed to be raining until about 6 hours from now. The weather is definitely matching my mood at the moment.


Thanks for your comment and happy myLotting!!!


• United States
26 Jun 09
I know. This is just awful. Michael Jackson was my favorite singer.


• United States
26 Jun 09
He was one of my favorite singers too. This morning I was watching Thriller on YouTube and had my kids watch it too. I was trying to explain to them who Michael Jackson was and that he is now gone from our lives and will now just live on through his music. Sigh...

Thanks for your comment and happy myLotting!!!