Calorie Count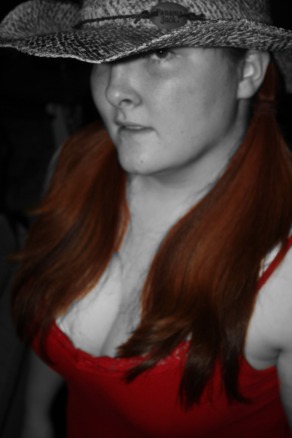 United States
June 26, 2009 11:03pm CST
I recently started using caloriecount.about.com and it is working really well for me. In three weeks I have lost 15 pounds. I am exercising a lot more and am eating less snacks and less sugary and empty calorie drinks. I know that people say you aren't suppose to lose more than 2 pounds a week but I started at 210 and am eating plenty just exercising more than I used to. There are no worries there and this is also just the beginning of my weight loss so of course I'm going to lose more at first. I just thought I would mention this website and how great it has been for me. Anyone who really wants to lose weight and eat healthy and needs a way to track their exercise - this is a great website.
3 responses

• India
27 Jun 09
hey hi...i also need to get rid of those bulgy fleshes in my body...can i get the link ...

• United States
27 Jun 09
I added you as a friend. I can PM you the link when you accept me.

• United States
29 Jun 09
Congratulations! That is really awesome! I will definitely have to check that site out! I just decided to start losing weight last week! I'm watching what I eat and exercising regularly. I just started, so we'll have to wait and see how much I'm progressing! But I'm sure I'll find that website helpful!

• United States
27 Jun 09
Hey, Red! Where ya been? Congratulations on the weight loss. How are things going with the boyfriend and photography?

• United States
27 Jun 09
It's been crazy recently. My boyfriend moved in with me and my grandparents. His mom moved two or more hours away. I met his sister who lives an hour away. I've lost fifteen pounds. My boyfriend and I are great. Having issues getting him out of bed in the morning but otherwise life is pretty great. I bought some new batteries and stuff for my camera so I should be getting out with the camera soon to take some pictures. My eight year old little brother is here to visit until the fourth of July. That's exciting for me because we were practically attached at the hip until August of last year when I moved up here (300 miles away from him). So yeah - life is a little crazy. How are ya?

• United States
27 Jun 09
I'm good. Looking forward to the end of summer session but grateful for the paycheck. I managed to replace my digital camera back in may and the video quality is pretty good. I created a DVD with the stuff I shot of my students and showed my mini documentary at the end of the term. I am hoping to edit some more stuff to put up on Associated Content this weekend or next.