Do you use perfume?

India
9 responses

• Philippines
29 Jun 09

I always have the habit of using perfume or cologne. I dont matter what brand is it as long as I like the fragrance in it. I feel so fresh after bath spraying a little perfume into my body. I feel there is lacking in my body if not can use it.

• Philippines
29 Jun 09
I used to spray perfume everyday after showering and I used to love DKNY's original scent.. But nowadays, I've switched to baby colognes since they are cheaper and much more practical for everyday use.

• Malaysia
29 Jun 09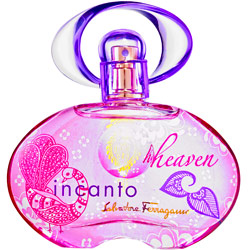 i do use perfume whenever i go out, especially when i'm off to work. currently i am using incanto heaven by salvatore ferragamo


• Philippines
29 Jun 09
I do not use perfume and I just take baths which cools me down. Cheers!!!


• Indonesia
29 Jun 09
No I don't.Although I like to be fragrant.But,I think because I have no problem without use parfum.heheheh.I don't go anywhere.I spend my time at home to take care my boy.Different with my husband who use parfum everyday.He have to go to office and want be fresh always.

• India
29 Jun 09
well, I used perfume because I feel good and fresh after bath specially before taking a step out of home,like lavender and Jovan Musk..


•
29 Jun 09
Whilst I'm not too bothered about how I look, my big indulgence is frangrance. Working on a hospital ward, you can imagine that I'm surrounded by less than pleasant aromas so I will top-up with a quick splash or spray during my meal break. I dont buy any expensive stuff... It's usually Body Shop (though they've discontinued my favourite!) I like Gingerlily and, if I saw it going cheap somewhere I'd buy Amarigue. I prefer musky/spicy perfumes over flowery ones.