What's Your Worth?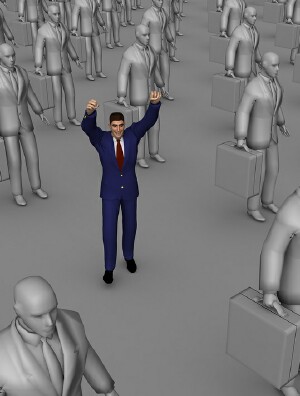 India
5 responses

• United States
29 Jun 09
Hahahahahaha - great question. There is a website somewhere that tells you how much your worth based on your accomplishments and your material possessions. I haven't bothered trying to figure out how much I'm worth since I'm on the red with debt and stuff. I'm sure I'm not worth much. But if I sell myself to my bf - then I'll be worth more than anything he's owned!

Or so he says!


• United States
29 Jun 09
Here you are: http://www.humanforsale.com/ Let me know the results. Maybe I'll figure out how much I'm worth and let y'all know. Hehehehe.....

• Australia
30 Jun 09
I remember I did something like that on a website too and it evaluates your worth according to your physical characteristics as well as the country you were born in. It was meant to be a big of a joke site and most of the time you get the value to be under $10 so if i remember carefully, I was worth about $7.



• Philippines
30 Jun 09
hahaha! Call me conceited but I am priceless! I value myself so much that I don't think I will be equal to any material things here!

• Philippines
30 Jun 09
just for fun, I checked out the site and I am worth $1,692,030...LOLZ

• United States
30 Jun 09
I would not sale my self so I really do not know but any way I sure I would be worth more to much more I do not think any one would be able to afford me

• Philippines
29 Jun 09
Actually, its a tough question... We need to use some statistical and econometrics tools and methods to arrive at a more or less best estimate of our worth, lol. But in my case, its I do not have any plan to sell myself, I guess I do not need to find out... haha. Anyways, our salary is already a measure of our worth...

• United States
30 Jun 09
I'm priceless so...I couldn't be bought. LOL