Nervous about My House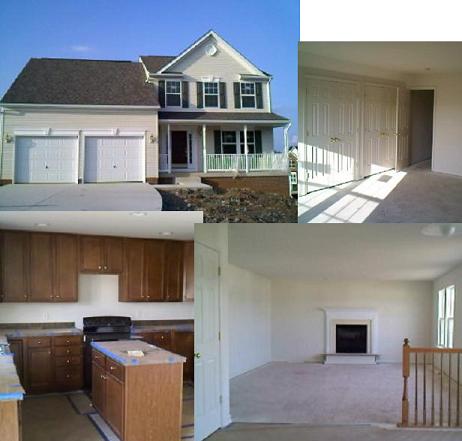 United States
July 1, 2009 9:00am CST
We just bought our own house and are moving in July 17, so only a couple more weeks away... We have a lot of large rooms and I am nervous about how I can set them up and arrange everything. We don't have a lot of stuff but I definitely need some ideas. The photo below is the house in the process of being built still, but it gives a general idea. I have been looking at HGTV.com and Better Homes and Gardens to try to get ideas. I want a beautiful home but we have a very limited budget. Any basic ideas to help get us started?
6 responses

•
1 Jul 09
i think its good to have a colour scheme first for each room and then you can go to the shops and pick things that go with your colour scheme instead of items that you like and then you have the problem of find a place for it in your house.

• United States
1 Jul 09
Draw a floor plan of the rooms in your new house, then cut out pieces of paper to represent the furnishings that you will be moving in. Try to draw everything to scale, then you can play with your cut papers to find the best way to arrange all your large furnishings before you move. Then when you move it will be easy to know where the big stuff goes. As for decorating on a budget, go secondhand. Thrift shops, flea markets and rummage sales usually have great decor items, draperies, rugs, etc. Best of luck in your new home!

• United States
1 Jul 09
Take your time. You don't have to finish it all by August. Get your basics, a bed you like,a sofa, etc, and work from there. You are doing the right thing . Look in All the mags and pull out what you like and see if it will work in your new house.Good Luck and have fun.

•
23 Aug 09
Congratulations on the purchase of your new home. There is no need to be nervous about how you are going to arrange everything. You will find that buying things for the house and arranging everything can actually be fun. If you have a limited budget, set aside a certain time when you will buy something for the house like once a month or once every two weeks. Do some window shopping in the meantime to get some ideas about what you want to buy. The whole experience is actually quite fun.

• India
28 Jul 09
Hello my friend Bethany1202 Ji,
I am very late to respond and by now, I am sure, my ideas won't work out, as you might have got setteled. Still, I give you at laest two rooms, where only a carpet is required, first being Meditation Room, and next one being Worshipping hall. Both the rooms, much of furniture is not required. In present way of living, every house must have such places, where members of the family can think, meditate and relax. Tell me total house pla. I may suggest something else as well. May God bless You and have a great time.


• United States
5 Jul 09
The basic idea is that less is more. Don't break the Bethany bank and savings trying to get a fancy home in one year that it takes people years to achieve. Start with one room at a time and enjoy your new investment.