What was your normal bedtime when you where a kid?

United States
July 1, 2009 11:32pm CST
When I was a kid my parents made me go to bed at 8:00 p.m. What time did your parents make you go to bed at?
6 responses

• China
3 Jul 09
well ,for most of the kids,our parents demand us to get to sleep before 9:00,it means that we have a fixed time for sleep,it is quiet normal for our parents' doing so ,after all ,we were still a kid

• Philippines
3 Jul 09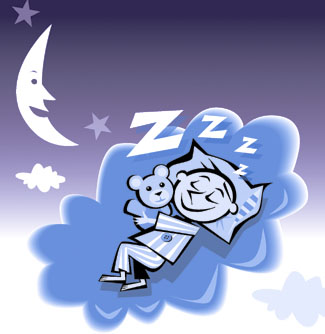 My normal bedtime was 8PM and it's only exercised every school days. We get to stay late every weekends except on Sundays because classes would start on Monday. We live very far from school and we have to get up early in order to not miss our school bus.

• Philippines
2 Jul 09
Hello there. When i was a kid, i usually go to bed as early as 6pm because we don't have electricity that time. But it already depends when we had solar as means of electricity. I will go to bed as late as 11pm when i like what i'm watching. My mother doesn't really argue with my sleeping habit as long as i wake up early the next morning. Although sometimes, i tend to be late that led me into scolding by my parents.

• Puerto Rico
2 Jul 09
When I was a kid my parents would put us to bed between 7 and 8. During the summer it was still light out and we would have to go too bed. Oh do I remember that! It was horrible.

• United States
2 Jul 09
My bedtime was always 10 PM. For my parents it seemed like the perfect bedtime because you need 8 hours of sleep and we weren't going to be waking up any earlier than 6-7 AM to get ready for school. I never understand parents making kids go to bed at 8 PM because I can never remember a point in my life that I honestly felt tired at 8 PM. Plus too much sleep can harm you just as much as too little sleep. I would rather my kids be doing something productive for 2 more hours instead of just laying in bed wide awake.