Do you like dogs or cats better?

United States
July 2, 2009 12:11am CST
Dog or Cat? Which one do you belive is superior? In my opinion it is the dog but if you have a different opinion or you agree with me then you can post an answer.
2 responses

• Philippines
3 Jul 09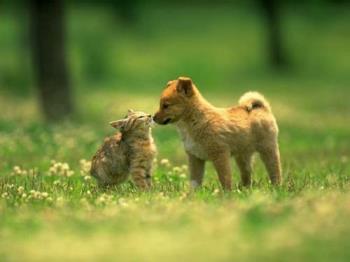 Personally, I'd choose a cat over a dog. But since we have a dog, I got to love dogs as well. But for me, cats are cuter than dogs and they're more fun to cuddle. Dogs are loyal and that makes me also love them.

• China
2 Jul 09
i think most of the people like dog for its loyal.but i like cat more for its quiet.cat would sit biside you keep quiet when you have bad mood or you was caying for something.but the dog sounded sometimes makes you more annoying.