what would you do if power is cut whole day?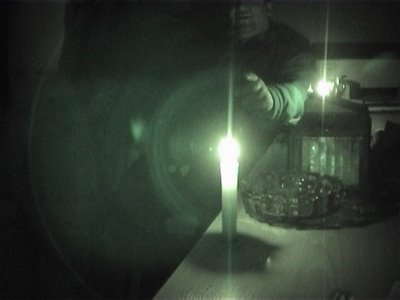 India
July 3, 2009 12:38am CST
electricity has become such an important part of our lives... what would you do if the power is cut off for the whole day?!
8 responses

•
3 Jul 09
I think I might quite like it. I think I would lie down on my bed all day and look at the sky and the clouds. I would day dream my time away thinking about people and what they are doing right now. I might do some of my puzzle book too, read my bible, listen to my Ipod. I probably would go on my Mac untill the battery ran out. But I think I would most enjoy the day just day dreaming time away. I find myself doing this quite alot recently and I really like it : ) I like to day dream about things that I might do with different people and just let me thoughts carry me away..

•
3 Jul 09
ah yes, I really like silent and peaceful places! yes I do find it interesting : )

• Philippines
3 Jul 09
I would rather sleep or going to the mall, to enjoy window shopping and at the same time cooling my self to the free air condition, and eat, and if ever there have a concert on the mall i rather watch it.

• Philippines
3 Jul 09
Well sometimes its still happening in our place black out for about 5 hours but not always and its really irritating because its so hot here in our place and without electricity ofcourse i can't do my earning sites so it will be very boring for me. A whole day black out for me is really a bad day for me, i hope this will not happens its ok to have a black out for a short time but not whole day i dont know how to manage it,


• Philippines
3 Jul 09
if there is no electricity the whole day, id probably cleaning my entire house then. from top to bottom...

then if there's still more time, id walk my two year old outside, go to the playground, play swing. then if there's still more time, my eldest would probably be making a new game, she always does that when no power here and they cannot play computer, so we will be playing her self made game board...


• Malaysia
3 Jul 09
It happened before. When water level rise to flood, electricity supply will be cut off and left us survivors stranded in the darkness. For those whose house was under water can hit the shelter. Unfortunately, we in the dry land had to survive without power and water supply. So normally we'll hit the river for shower and laundry. There's a lot of activity to be done too like house cleaning, sports and such. And for those days, we had candle light dinners. No fuss.

• United States
3 Jul 09
I would hug the tree and say, " tree , I'm sorry, for my own sake I have to cut you down for firewood" Nah jk I would sleep all day just as the other guy mentioned.

• China
3 Jul 09
shopping. lol shopping hall is heaven when the electricity is cut off at home.

• India
3 Jul 09
just sleep and take rest. then sitiing simply ant think about my lyfe situation.