5 bucks just to upload a picture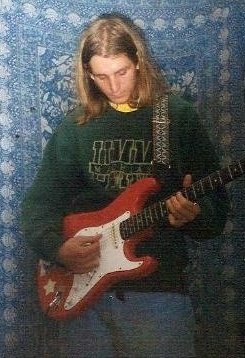 United States
July 5, 2009 3:28pm CST
Hi everyone. I just signed my band up on this social networking site. They pay you 5 dollars just to upload a picture! From there it is easy as you get paid to do the regular actions like comment, blog, post pics etc. This site pays you 15 cents simply to post a video! And I've seen some worthless videos on there. Anyways, thought I might share what I've found so that you can increase your moneys earned online too! This site is not for artists only, anyone can sign up! Please visit my profile and follow my link to get started today!
3 responses

• India
31 Jul 09
Same problem with me i have received certain comments on my profile that is not good but still i will continue as i have earned 14$ and have to earn 36$ more to earn.

• United States
18 Jul 10
I know alot of people use automatic translators. That may be the problem with bad comments and such. I have gotten that as well and the person was exremely sorry for what had happened. It was a mixup. Have you reached payout yet? I've heard from some members that it is legit and they actually do payout if you can reach the 50 dollars. Have you been paid by this site yet?

• Philippines
5 Jul 09
Oh are you talking about mypage5??because my girlfriend just joined that site recently and in just a couple of days she deleted her account immediately..and the reason is because a lot of the members of that site are not friendly and kept sending her messages and comments that are pretty offensive and disrespectful..they'd send messages hitting on her...yuck!!what a disgrace..better be careful with that site..happy earning anyways!!:)

• United States
5 Jul 09
I am talking about that site. Thanks for the info. I'll keep my wits about me. I have not experienced anything creepy like that, but, I will keep you posted if I do. I don't want any part of that. Has anyone else had any experiences like this on that site?

• India
21 Jun 10
Have you got any information whether they pay after you reach to payout threshold? If yes then it would be good to join there otherwise one may land up with scam. Please clarify.