What do think is the single most important quality in a friend?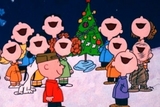 United States
July 6, 2009 10:49am CST

Hello all. I think friends are important to all of us. We look for many qualities in a friend, good qualities. But of them all, I think loyalty is the most important. A loyal friend will not betray you, or gossip about you, or purposely do anything to hurt you. They can be trusted in every way. What do you think is the single most important quality in a true friend? Why do you choose this one quality above the rest?Karen
8 responses

• Delhi, India
7 Jul 09
Hi Karen! I agree with you that nothing is more important than having a loyal and faithful friend. If your friend is loyal and faithful to you, you can share every joy and sorrow with him/her and you can confide in him/her easily. I for one, also remain loyal to my friends, come what may and I expect the same from them.

• United States
7 Jul 09

Hello D...yes, outside of our dear family members, there is nothing so warming to the heart as a trusted and loyal friend. I cherish mine, and never try to hurt them. Like you, that is what I look for in return. Karen

• Delhi, India
7 Jul 09
Hi Karen! I also believe in not hurting anyone or any friend. I would beat the inconvenience myself rather than bothering my friends.

• Delhi, India
7 Jul 09
pl. read bear instead of beat


• India
26 Oct 09
Friends have more good qualities in making a friendship.The most important quality need for friendship is honesty ,loyality,good character and clever.A true friend can think these qualities from others and to impress for making a good friendship.

• United States
26 Oct 09

Hello Zubairsk. I like your list of qualities that make for a good and lasting friendship. Like you, I do believe we have to be able to trust our friends not to betray or disrespect us. Friends are an important part of life, so we should choose them with care. Karen

• Singapore
9 Oct 09
Trust. without trust, how can you be sure that your friends are your friends because they want to be your friend? i demand only one single thing from everyone of my friends, to be able to trust them and for them to trust me back. i want to be able of telling them something and be safe in the knowledge that it will or spread to anyone else that i don't want them to hear. even if the other party is another one of my friends. gladly for me, i have that, but sometimes it's just so hard to figure out which ones are your real friends.

• United States
9 Oct 09

You are right, Cherrylover. Trust is vital between friends. The truest test of who is or is not trustworthy lies in actions over a period of time. Thank you for responding, and have a good weekend

Karen

• China
8 Jul 09
of course loyay is very important,it is not only in good friendship but also in all relationships,personally i think it is most important that two person understand one another perfectly,i would tell them whatever happy or unhappy about me in my life,their friendsship means a great deal to me.

• United States
8 Jul 09

Hello Chingmerry. I do agree that a perfect understanding is important in any sucessful relationship, friends and otherwise. Some sad breaks have occured simply because of this lack of understanding. Karen


• United States
7 Jul 09


Hi Alize. I do value loyalty above most other qualities in a friend, but honesty also ranks up there in great importance. No one wants to be around someone they cannot believe or trust wholeheartedly. Thank you for stating your preferences :) Karen

• Anantapur, India
6 Jul 09
hi karen, we have to accept every one as a friends, but we have to aware of some friends causing damage to us,we may also expect some works done by those bad friends also, we plan and act accordingly

• United States
6 Jul 09

Hello Yugasini. I do agree that not every friend always does what is good, and yes, we do have to be careful of those who would hurt us or take advantage of us. Thank you for sharing your point of view :) Karen

• United States
19 Jan 11
Honestly, I think the most important quality in any relationship, not just friendship, is trust. Without it there is no way to build a foundations. You will be left constantly wondering if you are getting the truth, or treated properly. Just my two cents! Happy Mylotting.

• India
19 Jan 11
Hi PeacefulWmn9, Be there for the good and bad, Be sincerely sad or genuinely happy for your friend – and include them on the good and bad in your life, too. One way to be a good friend is to be inclusive is important quality of being a friend. Enjoy mylotting Cheers!