manual focus on the eos 350D

Italy
July 10, 2009 9:03am CST
how can i improve the view trhough the viewfinder of the 350d wheni need the manual focus?thanks
3 responses

• United States
13 Jul 09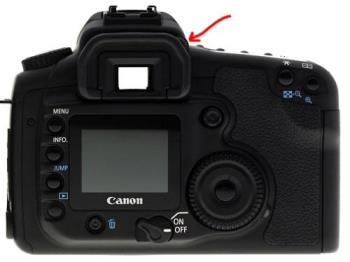 The first thing you should do is adjust your viewfinder diopter setting! That's the little dial next to the viewfinder. (The attached image shows where it's located) Look through the viewfinder and adjust the dial until it looks the best! This should definitely help when using the viewfinder to manually focus!

• India
11 Jul 09
Set the focusing option to manual, then use the focusing ring on the lens which is in the front of the lens. Just press shutter release button to check the light to glow indicating that the subject is in focus.Viewing through the viewfinder. I hope your problem will be sorted out. Better use manual focus only for low light conditions rather than useing the autofocus mode.

• United States
10 Jul 09
If you turn the lens focusing ring, your subject should be in focus in the viewfinder. Also try to press the shutter halfway when you using manual focus and I belive a confirmation light will appear in the viewfinder when the picture is in focus. It may be in the shape of a dot.