Harry Potter - What will they do next?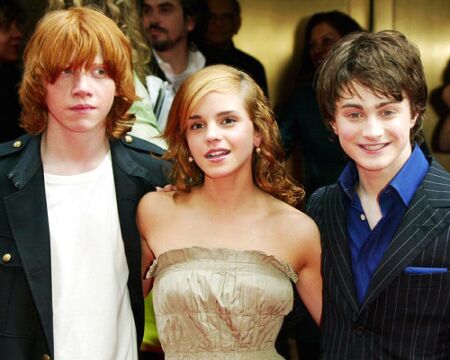 July 10, 2009 9:05am CST
With the last parts of the Harry Potter franchise filming at the moment what do you reckon will happen to the stars (Daniel Radcliffe, Emma Watson and Rupert Grint)? Do you think they will go on to do other major films and become huge stars or will they suffer from being too well known for their Harry Potter characters and struggle to find big movie parts without being typecast?
5 responses

• United States
10 Jul 09
They've each done a couple of films since they began shooting the Harry Potter films, but none of them were anything note worthy. It is possible for them to become huge stars, but it will most likely be difficult and take a lot of perserverence. Not many can make it happen.

• United States
10 Jul 09
I don't think they will be doing any more Harry Potter movies after the Deathy Hollows one. I heard Emma Watson was going to college. Daniel Radcliffe will probably still act. He has been trying to pursue other roles like doing plays and some other films too. He is probably trying to not be stereotyped. I have not heard anything about Rupert Grint. Right now he is probably just happy getting over the Swine Flu!

• Beaconsfield, Quebec
10 Jul 09
Well, I don't know if any of us really know what's going to be next. I'm kind of sad that there won't be any more Harry Potter movies, after Deathly Hallows. I'm kind of sad that it's almost over for both the actors and the viewers. But, unfortunately, it can't last forever. The journey has to end sometime, even though we don't always want it to end. It's just the way that things and life goes.

• Philippines
10 Jul 09
Well, these kids are rich enough to spend the rest of their lives in luxury... and they will be famous as long as they live... so even if they just take bit parts in big or small movies... they will still make the news... but i am also curious as to how these kids will handle their careers in the future...

• United States
10 Jul 09
I was kind of hoping that there would be another book and movie, but as of now I don't know what J.K Rowling will do next. If there was no more harry potter books or movies I think the stars would do just find in finding more work. They will always be know for there harry potter books and movies because this how they got started. I would not mind to see them in something else beside the harry potter movies, it would be something different for them and for there fans.