Do you bring your sunglass with you when you go out in Summer?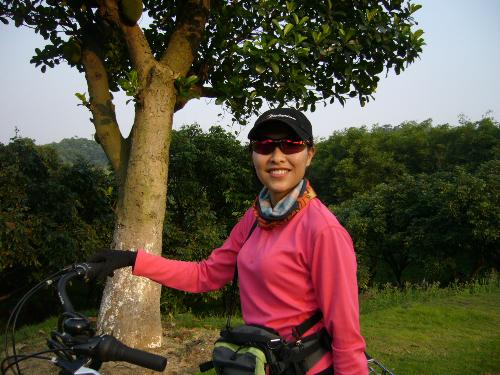 China
July 10, 2009 10:23pm CST
I would love to have my sunglass with me when i am outside in Summer. Because the sunshine outside is so strong that i can open my eyes. But the problem with me is that i always forgot to bring it with me

. I am just wondering, do you bring your sunglass with you when you go out these days?

6 responses


• Guangzhou, China
13 Jul 09
I don't wear sunglasses. I think it is inconvenient for me to have one more thing on the face. Besides, I don't want to look cool. As you know, the celebrity often wears sunglasses, even if they are indoors:) I love China




• China
13 Jul 09
I know what you are saying.

.I think wear sunglass indoor is another story

. P.S: I don't do that.


• Qatar
11 Jul 09
hi vivachen :) sure I do !! otherwise my eyes would hurt me a lot , you know I was just like you always forget to bring mine and sometimes lazy to wear one under the sun but then I figured out that is really useful and protect the eyes !!

• China
13 Jul 09
It's true.You thought it's okay, but it really makes the different when you have the sunglass!


• Greece
11 Jul 09
Hello vivianchen, I am as blind as a bat without my glasses so whenever I go out I have my prescription sunglasses on, unless it's dark already. During the summer they are needed all the time as the sun is very bright and I couldn't see to drive without them. I'm more likely to forget to put my normal glasses in my bag so if I go into a shop which is dark after the sunlight I can't see properly with the sunglasses on.

• China
13 Jul 09
that's true. Without a sunglass in summer, driving on the road is a painful thing.

• United States
11 Jul 09
yes i bring my sun glasses every where i go. luckly i'm a girl so i get to carry a purse i can put them in. i have 2 pairs of sun glasses and i look really nice and both so i carry both of them. and not only that one is darker than the other so it depends on how hot it is and much the sun is in my eyes is how i choose what to wear. and usually i'm not out by myself so i let my friends and mom borrow my sun glasses. i think its funny cause most of my friends all have sun glasses and brings theres too. my friend just broke her's so i'm buying her some nice ones for her birthday so she doesn't feel left out.

• China
13 Jul 09
I think have a pair or two sunglasses is pretty necessary for summer. Not only looks good, most importantly, protect you from the sun.