Custom trikes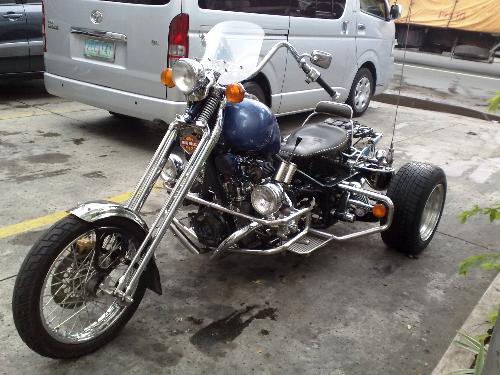 Philippines
July 12, 2009 8:08am CST
What do you think of custom trikes? Like the one on the picture, everything is custom.
1 response

• United States
12 Jul 09
Not to sure where you live but in the United States most of us call them Motorcycles. I believe if you have the talent to build your own bike go ahead and do it as it will be original and you will most definately stand out among the rest of them. They can be really nice and alot of fun to build but must be careful out on the road. I have a friend that built his own bike and its unbeliveable and really nice.
Enjoy Mylotting


• Philippines
13 Jul 09
Well we call them trikes because it is a Motorcycle with three tires. One normal motorcycle tire on the front and two custom made tires at the back. And they just have one seat positioned at eh middle and a car engine installed at the lower center.