Short or Long Hair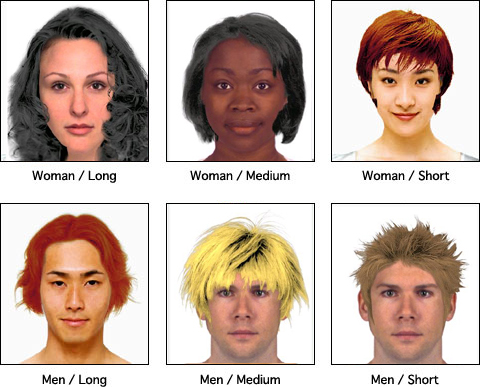 United States
July 13, 2009 10:45am CST
I know that many of us have our preferences with how we like our hair to be. Do you all like to keep your hair long or short? Some people say that they like it shorter in the summer and longer in the winter. What about your preferences for your spouse? Do you care if they keep their hair long or short?

2 responses

• United States
13 Jul 09
I like my hair long. One time i let my friend dye my hair blonde, and she left the dye in too long and my hair turned white. I thought well maybe if i had my hair short it would look alright. Wrong! I look horrible with short hair! I also look horrible with blonde hair! But i guess you live and you learn. My hair looks really nice long, so i try and keep it that way. I dont really care how my husband does his hair. He likes to shave his head bald because when he has hair its really itchy, but i like it when he at least has a little hair. He tries to let it grow for me, but it never lasts long. I appreciate that he tries for me though.

• United States
13 Jul 09
Oh no! I am sorry you went through that with your hair

but at least you have gotten over that and it is better now. At least now you know what not to do with your hair, so yes, you are right..you do live and learn. I am glad to hear that your husband still tries to grow his hair out a little bit to please you. It shows how much he cares. Aww


• Lancaster, New Hampshire
13 Jul 09
I have been to both extremes actually. As you can see from my avitar, I am completely shaven. A number of years ago, my hair was almost down to my butt. It fell out after I developed alopecia, which is a condition that causes one's hair folicles to shut down. Truthfully, I like bieng bald, it's pretty low maintenence and besides...the 80's are long over.

• United States
13 Jul 09
I am sorry to hear that you developed this condition but I am happy to see that you prefer your hair bald, which means something good came out of it. Yes, you are right, it is much easier to maintain it. Thanks for your response!