What did you do when you was little?

United States
July 13, 2009 5:03pm CST
To day I joined in a discussion about things in the good old days. It brought back some old memory's. I thought it would be fun to start a new interest group, to talk about when we were young, no matter what age you are. Everyone was little at one time. Everyone has different memory's, no matter if there good or bad. Do any of you remember when the hulla hoops was a big thing? Are when the clackers was popular? What kind of things to you recall from your child hood?
1 response

• United States
13 Jul 09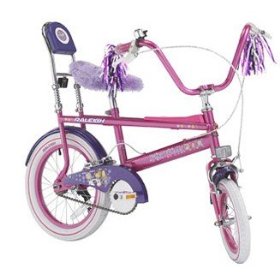 I have about a million childhood memories... However a few that stand out are going to the beach and digging for clams just before going home. My mom would steam them when we got home. I walked to school in first and second grade. I have always loved the fall colors here in New England, US. I would shuffle my feet through all the colored leaves that had dropped off the trees. We would collect really pretty ones and the teacher would let us iron them between two sheets of wax paper. I was born in 1960 so I saw alot of strange (to me) things. I remember seeing a man with blue hair on my way to school as I passed a recording studio. I moved to a College town in 1968 and there was an apartment complex next to our house. I would sit on the lawn with the Hippies (mostly college students and professors) singing songs and learning to make Daisy Chains!!

I was always jealous of my brother and sister's bikes. I had a regulation Schwinn but they got bikes with Banana seats and high handle bars, with tassles...

I still remember my first pair of roller skates, they went on over your shoes and you used a key to adjust them... Oh my how things have changed, now I am starting to feel really old

Well I think I've said enough, hehe. Blessed be, mari aka Forest Moon

• United States
13 Jul 09
Oh I forgot about the banana seats, every kid back then wanted a bike that had one of them. I lived way in the country so we didn't see a lot of hippies. Your roller skates reminds me of that song that said: "I've got a brand new pair of rollers skates, you got a brand new key, I think that we should get together and try them out you see la,la,la"