Whats your favourite chatting site

Liberia
July 15, 2009 2:10am CST
whats your favourite chatting site . Why do you like it and what do you feel so special in it. How long you use it and how long you chat with your friends
4 responses

• China
11 Oct 09
hi ,tk5013 ,now my favorite chatting site is mylot ,I feel I begin to like it ,through the site ,I have made many friends from all over the world ,and my english improved ,I am very happy for this , thank you for your topic , happy mylotting.

• Philippines
11 Oct 09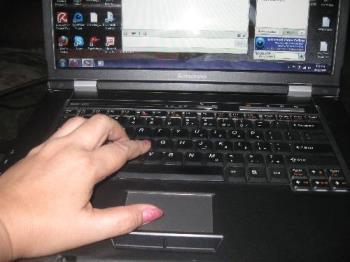 i usually chat at yahoo before. i have been there for almost 5 years now and i don't want to delete it because i have lots of friends there. sometimes i chat at facebook and skype. when i use the webcam, i do it at skype because the voice comes out clearer. i have not chatted for a long time now.

• Philippines
10 Oct 09
i use facebook and for an application i use skypes. I dontuse any other website because its taboo for me.

• Poland
15 Jul 09
Hi, actually I don't use the chat anymore. Before I always used MSN, I think it was very good especially when they introduce some more emoticons and and nudges etc. I have also used the chat in Facebook one time but it is very basic compared to MSN. Have a nice day.