Fresh Beans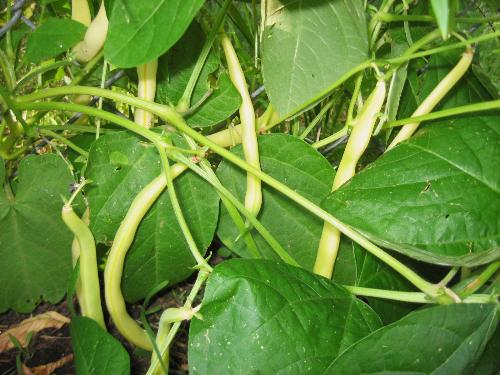 United States
4 responses

• Chile
16 Jul 09
My garden is waiting. My country is in Winter now. But I like to put green beans (not the pole type) with marigolds in front. They look beautiful and maricolds keep away some pests.

• United States
16 Jul 09
Did you know that Marigolds are also great in a salad. Especially the flowers. HAPPY POSTINGS FROM GRANDPA BOB!!~

• United States
16 Jul 09
Our garden is not doing as well as last year, we have had a very cool summer until this week, now it's over 10 so we should see a lot of growth. Enjoy

• United States
5 Aug 09
My garden is doing awesome this year. In fact, I'm looking for just the right old fridge to make a root cellar with for all the potatoes and carrots that are coming up. The fridge in my house is already overrun with the taters. lol Even gave some away. My green beans are doing great with only 3 plants. My daughter goes out and picks them but then devours them before I can get any. Can't complain, though. Sweet corn is doing well along with the peppers and tomatoes. Finally got asparagus to grow for me so starting next spring, my daughter and I will have some to eat.

• United States
16 Jul 09
I don't have a garden, but a friend of mine gave me quite a few homegrown treasures! I've been eating soups all week. They are filled with fresh veggies! I love it and am getting quite good at making soups!!