Men are From MARS and Women are From VENUS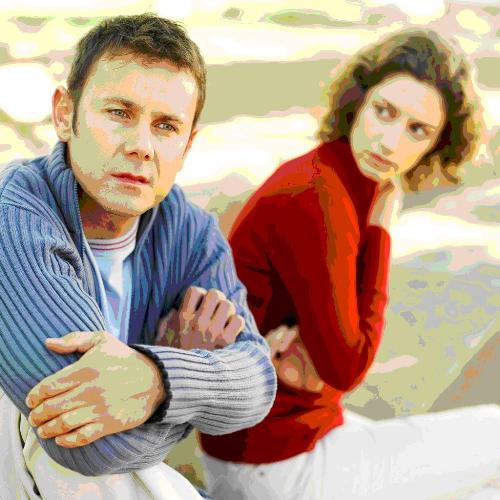 India
July 17, 2009 1:20pm CST
I read some lines from that book, men are from mars and women are from venus by the author John Gray which reads that Men Don't talk, so that leads women to imagine worse women talk so much that they confuse men Men express information but a women expresses her feelings Men do not talk when they are upset, stressed or when they need to find themselves women talk to feel better when they are upset and to create intimacy. There are plenty more in the book. i haven't read them fully as yet. so, men do you feel the same way about a women, and women, do you feel the same way about men? Knowing the fact that men are from "Mars" and women are from "Venus" how do you handle your relationship with each other. Do you think we can save a relationship by acceptance or you think that it wouldn't work that way.. could you share your experience on this? thanks for all your responses..
2 responses

• India
17 Jul 09
well,it is a really nice book on how to handle relationships and each other's expectations. since, men are quite different in their mental makeup and the way they handle,understand and approach different situations as compared to women...it is important for both of us to understand how different we are. once we are aware of this, the scope of misunderstanding and conflicts would reduce. i mostly agree with the general take of the book.

• India
18 Jul 09
hi, even i think that if every individual understands the differences, we can save relationships and marriages. thanks for the response. happy mylotting!

• India
17 Jul 09
Men are less expressive after marriages. Women on the other hand want to talk much.Men don't share when they are having problems. But women are just opposite. In Indian astrology some planets are called as male planets and the rest as female planets. Mars is a male planet and Venus is a female planet. Mars refers to strength, war, blood, surgery, land etc as per Indian astrology. in other words if you were born at the time when the planet Mars was in a favorable position, then you can be healthy, strong, win fights, buy lands, have a successful surgery. Planet venus refers to art, cosmetics, love, marriage, vehicle and fortunes. Mars refers to men and Venus refers to women in general.

• India
18 Jul 09
oh good explanation. i never thought it is related to astrology. so this is how men and women are..so knowing the fact, so why it is not easy for a man and woman to accept each other? why marriages and relationship fails? is there other reasons? thanks for the response